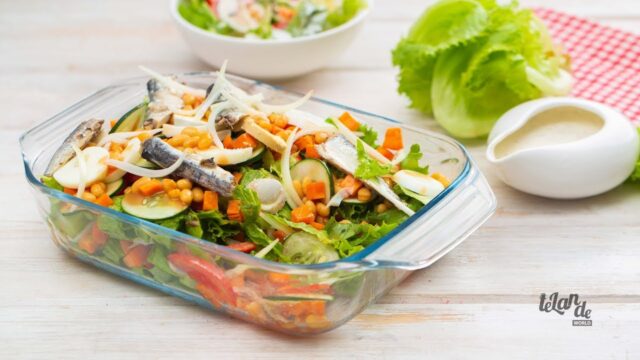 Salads are a commonly sought option for people who wish to lose weight or ones who are committed to fitness goals. However, the one big factor that prevents people from choosing this highly healthy and nutritious meal is its dry texture and blandness. Even after eating a lot, one may feel like they aren't that full even when they are. So here are five suggestions to make salads more appetizing. These options offer some solid and consistent bases on which salads can be prepared.
Oats based:

All that one may need to do is boil a little oats in microwave with little water to prepare some oats porridge. This when added with certain spices as per taste makes a tasty and appetizing filler. Oats are great source of protein and certain minerals and vitamins. Add salad to it and you may not feel the need to add any sauce or eat too much.
A lot of healthy cereal like wheat flakes, rice barn, muesli can be used to add to salads which can make one feel fuller in no time. Just remember to add more salad and less of cereals as ones like muesli do contain some calories. A little moistening with some sauces like salsa or Italian dressing can work well for taste.
Poha or flattened rice based:

Poha or flattened or beatened rice can be moistened and roasted to lend a roasty taste along with salad. The salad may be steamed or roasted with the poha and spices like turmeric, salt and red chilli powder can be added to this.
Kurmura are easily available in indian market or stores and are popular ingredient to prepare bhels, an indian dish. This puffed rice if eaten in moderation helps fill the stomach and lends an appetizing feel in a short time when mixed with salads. For taste, tamarind sauce or green chutney can be added to lend it the feel and taste of traditional indian bhel.
Khakra based:

Take out few khakras and crunch them into little pieces. This little work of art can be added with some healthy sauces to the salad and shall help make the salad more interesting and tasty. The khakras also have their own flavors, so sauces can be avoided too. Homemade chutneys can help enhance the indian flavor and feel of this type of meal.
Cooked Sprouts based:
Sprouts with their high protein content are one of the best and most nutritious fillers that can act as bases to salads. However it is always highly advised to cook the sprouts to make them more easily digestible for body. Sauces like thousand island taste well with the sprout base. The veggies can be raw or cooked or steamed. The overall recipe if cooked can be added with lemon as that shall help retain the iron content from sprouts.