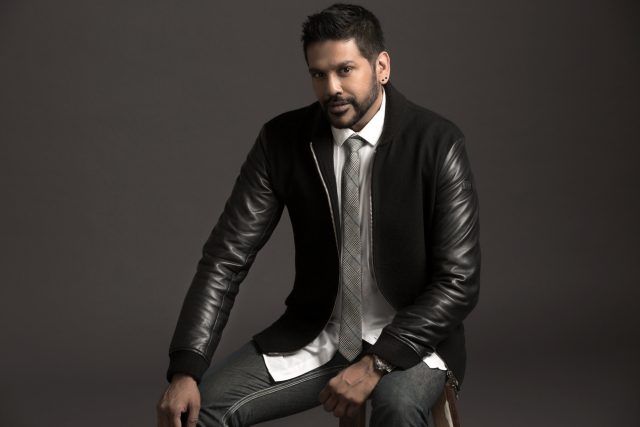 Why did you decide to choose fashion designing as a career?
I was always inclined towards creating and transformative fashion, that is taking inspiration from what I love and aspire about. For me bringing out my creative skill in the form of quality molded me into a fashion designer.
What according to you is a favorite part of being a fashion designer?
My favourite part about being a fashion designer is making clothing for ever evolving women that I am surrounded by. My collections also speak about strong, fierce and impeccable women. Which is worn by many inspirational women like Paris Hilton. 
The designs you created are no doubt good enough, but who and which things were your inspiration while creating such designs?
My inspiration is everything I am surrounded by, be it a piece of art I create in my drawing room or what a fragrance my scented candles remind me of and so on. I visualise my garments and that makes me inspire. My collection is a touch of baroque and glitzing glamour but at the same time I make sure it's comfortable to each skin.
Define fashion?
They say fashion and beauty can't really be defined, it's what you feel from within. It's an emotion that I carry since my teenage years and express it through my style and couture. To put in a sentence, for me fashion is my sketches.
What skills according to you are necessary for a successful fashion designer?
Important skills required would be punctuality, the enthusiasm to create something new each day and never stop being inspired and learn from the things around you.
How do you stay up to date regarding fashion?
It's not about staying up to date, as fashion is a beautiful cycle. Trends are recreated, so for me it is knowing what my consumer needs from my couture collection.
What do you think about work ethics and what kind of ethics you believe in following while working with fashion?
Having work ethics in any kind of industry you are working in, will help you achieve your targets. For me the only work ethic that I follow is being punctual and following a decorum while working.
What do you consider the important facets of the fashion industry?
Trends that may or may not appeal to every buyer.
How would you describe your personal style?
My personal style is what happens when classics meet comfort. My style is solid colours like my favourite colour black, structured but yet comforting clothing. An all black look pretty much defines my look.
How will you handle stress? How would you relate past and present fashion trends?
I try to relax my stress through the help of listening to music and having my Rocky Star chocolates. It is important to take a break, when you need it. That helps me with my stress.
How would you relate past and present fashion trends?
As I said trends are recreated and formed, there is no differentiation in past and present trends. Infant past trends are an inspiration to the current ones and help fashion stay alive.
According to you, who is the most stylish celebrity?
I would say everyone has their own sense of style that helps them showcase their personalities. So I don't have one, there are many celebrities.
What trends are you following in the fashion sector currently?
Going back in time and bringing the old world charm back.
Tell us something about the target audience?
Target audience is fierce and fearless people, global citizens and someone who loves experimenting.