If you're wearing a smartwatch while engaging in a short HIIT workout at home or a cycling in-studio session, you may already be ahead of the curve for what's to come in the fitness world in 2022. More tech, shorter workouts, and hybrid gym experiences are just a few of the fitness trends you'll want to try, if you haven't already. 
Whether you love trying out the latest trend or are looking to find your ideal workout, slip into your sneakers and tighten your laces, and let's take a look at all the new and ongoing trends taking over the fitness world that'll inspire you to move in 2022.
Virtual workouts (with a hybrid option)
A workout is an experience that can be enjoyed from literally anywhere, thanks to technology. While the pandemic forced many gyms to close temporarily, causing gym-goers to work out from home, it appears the virtual workout trend isn't going anywhere in 2022, even as gyms reopen. "Prior to the pandemic, working out via an app or Zoom was a foreign concept," personal trainer Brady Dougherty told Today. That's not the case anymore, as more and more people embrace the virtual option via fitness apps and virtual programs. 
Fitting in mini workouts whenever possible
In 2022, mini workouts will be ultra-trendy in the fitness world. Gone are the days where you need to dedicate a specific amount of time to work out. A mini workout is perfect for people who want to stay fit but don't have the time for a 45-minute or hour-long workout. "This is because most people think of exercise as something that requires a lot of effort, time, and a change of clothing," Arizona State University exercise physiology professor Glenn Gaesser, PhD, told Healthline, adding that mini workouts appeal to people who don't have the time or motivation for "one big workout," just one of several fitness trends we're leaving behind in 2021.
Mini workouts, which combine cardio, strength, and mobility exercises, can be spread out throughout the day for five or 10 minutes each. To make it easier to add to your day, physical activity and lifestyle professor at the University of Sydney, Emmanuel Stamatakis, PhD, told Everyday Health that running errands could be a mini workout "even if it's 30 seconds of sprinting up a flight of stairs, carrying their shopping bags instead of using a cart, or just walking at a faster pace," he said.
The ever-popular smart home gym
A home gym may not be a new concept, but it has developed a new meaning as more and more people work out from home. From a popular stationary bike with a virtual coach (Peloton) to a wall-mounted interactive experience (offered by companies like Mirror and Total), per CNET, home gyms aren't just popular but powered by tech in ways that will continue to evolve in the New Year. 
Brady Dougherty, a personal trainer, told Today she believes purchasing and using home gym equipment is a way people are practicing self-care. "I think purchasing fitness equipment is another way to invest in our health just like we would go to an annual physical or get a massage," she said.
More innovative wearable tech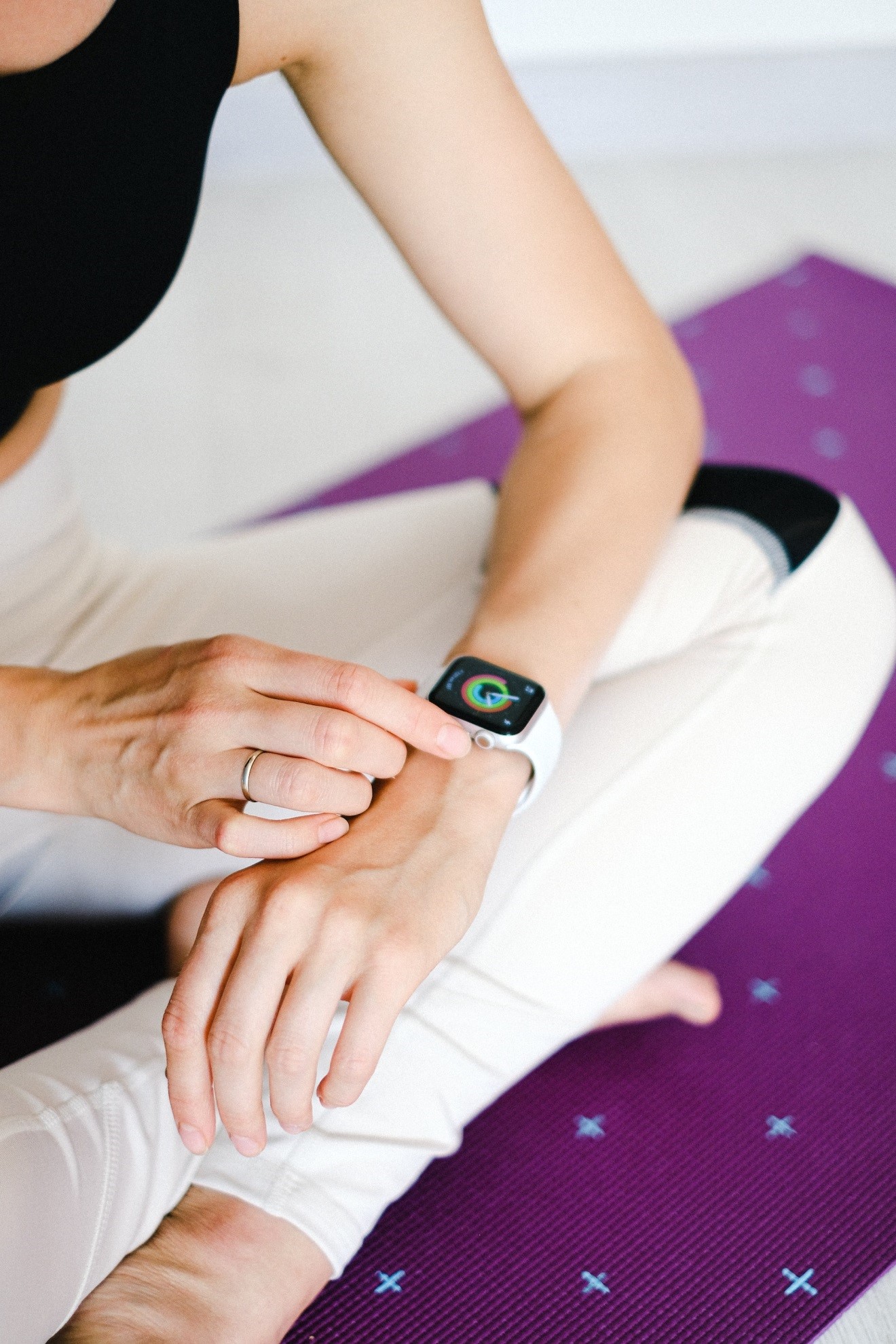 Beyond home gym equipment, fitness pros and newbies alike are using wearable fitness products more and more to help track their workouts, improve their health, and stay focused on their goals – it's a fitness trend that's not letting up in 2022.
Personal trainer Brady Dougherty told Today that tech products, from fitness trackers to smartwatches, are the future of fitness. "By utilizing data from wearables such as Whoop and Apple Watch, fitness brands will be able to offer a truly unique and personalized experience for their clients," she added. 
Wearable tech products not only track your fitness (including your daily steps), but they also help you reach your fitness goals and can accompany you in nearly every activity, from running to swimming (if it's waterproof), per The New York Times. According to the mag, one of the best fitness trackers is the Garmin Vivoactive 4S, meant to improve the wearer's exercise routine.
Walking, always a popular choice
No equipment or gym membership is necessary for walking, which is a growing trend also thanks to its social element. "Not only is walking something you can do together with a friend, but due to its low intensity, you can hold a conversation throughout," Dani Singer, Fit2Go Personal Training CEO, told Reebok. The COVID-19 pandemic, which has caused "mass isolation" since 2020, Singer added, has led to walking's trending status.  
Although walking is considered a low-intensity exercise, just 15 minutes a day can make a huge difference in your health, according to cardiologist Michael Weinrauch, MD. "The take home point here is that even 15 minutes a day of walking, without stopping, provides benefit with regards to cardiovascular morbidity and mortality," he told in an interview. Walking alone isn't enough if you're aiming for a well-rounded workout routine, so be sure to include cardio and strength training in addition to regular walks, Weinrauch added.
A holistic approach to exercise
The exercise mindset is moving further away from thinness and more toward overall health and wellness as the goal of any workout plan. Fitness influencer Cassey Ho says people should enjoy their workout routine. "If you're too focused on the vanity of fitness (getting a bigger butt, a six-pack, or thinner thighs), the experience becomes hollow," Ho told The Zoe Report. Exercise becomes a more "meaningful journey" when you find joy in a particular exercise(s) and live a healthy lifestyle, including eating right, Ho added.
A holistic fitness routine includes cardio and mindful exercises, such as incorporating yoga and rest days — in other words, it's all about balance. SoulCycle instructor Ross Ramone told TZR that his priority with every class he instructs is to help his students forget about the calories burned and focus on what feels good physically and mentally. "It's my goal to provide a safe space for riders to feel through what they need to heal through, to let go of the things that weigh them down, and to step into their courage," Ramone also said.
A rise in strength training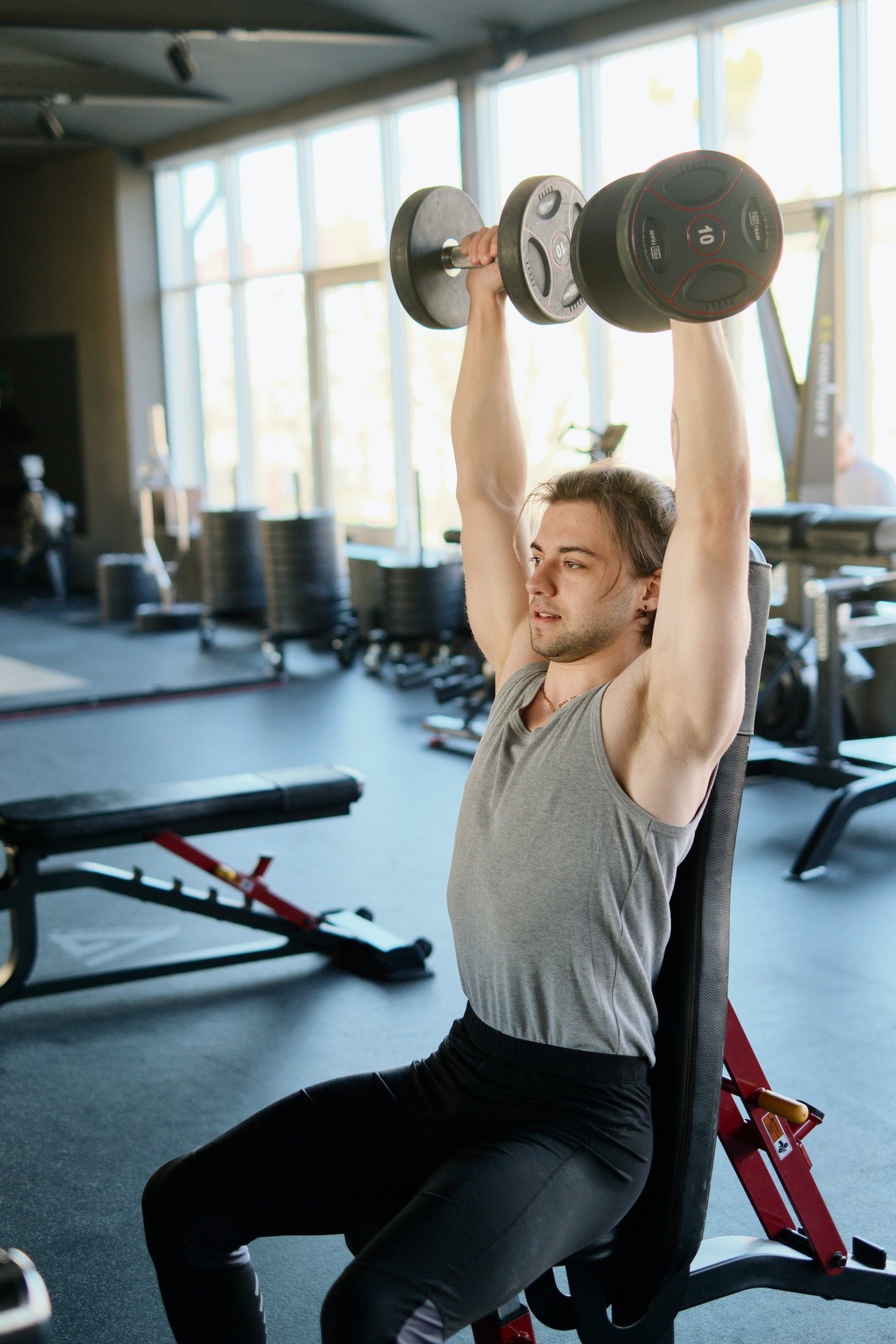 There are a lot of myths associated with weight lifting, however, which include: You have to start when you're young, you need fancy equipment, and, if you do strength training, you'll look like a bodybuilder, all of which are wrong, according to a handful of trainers interviewed for an NPR story. 
Those of all ages and fitness history can start weightlifting. "What's important is telling your trainer exactly what your fitness history is," trainer Aryan Siahpoushan told the outlet, adding, "and it's [okay] if the answer is 'none at all.'" As far as equipment goes, you can buy cheaper weights at big-box chains and thrift shops, and weight training doesn't cause huge muscles (unless you're on a specific diet and training regimen). Additionally, regular weight training can make you stronger and build lean muscles, Siahpoushan added. 
Exercising outdoors
From enjoying a hike to a HIIT workout, dogs make the perfect companions and can make the time go by faster. If you're doing a bodyweight exercise, Sims recommends incorporating squats for this reason: "Do a squat countdown 3, 2, 1, and then stand up fast. And then every time you squat down you can call for your dog to jump up " And, just like us, dogs need time to recover, so after a brisk walk or workout, hydrate and rest with your pup, Sims added.
Stretch and recover
Stretching is just as vital to your overall health as exercise, which is why it's one of the trends taking over the fitness industry in 2022. "I recommend people stretch every day," director of education at StretchLab, Austin Martinez, MS, CSCS, ATC, told Bustle. "It doesn't need to be a super long session, but even 10 minutes can make a huge difference in how you feel," Martinez added. Some of the benefits of stretching include improved posture and sleep, better athletic performance, less risk of injury, and a clearer mind. 
According to Jennifer McCamish, the founder of Shape Method fitness studio, stretching has both mind and body benefits. "Stretching brings oxygen to the brain and body, which can help wake you up and feel refreshed," she told Bustle, adding that you need to devote at least 10 minutes at any given time to feel the benefits of stretching. And there is no one way to stretch. Although yoga is a great way to stretch your muscles, you can just as easily do a couple of stretch exercises while watching TV or before and after a workout.
HIIT training as part of a well-rounded workout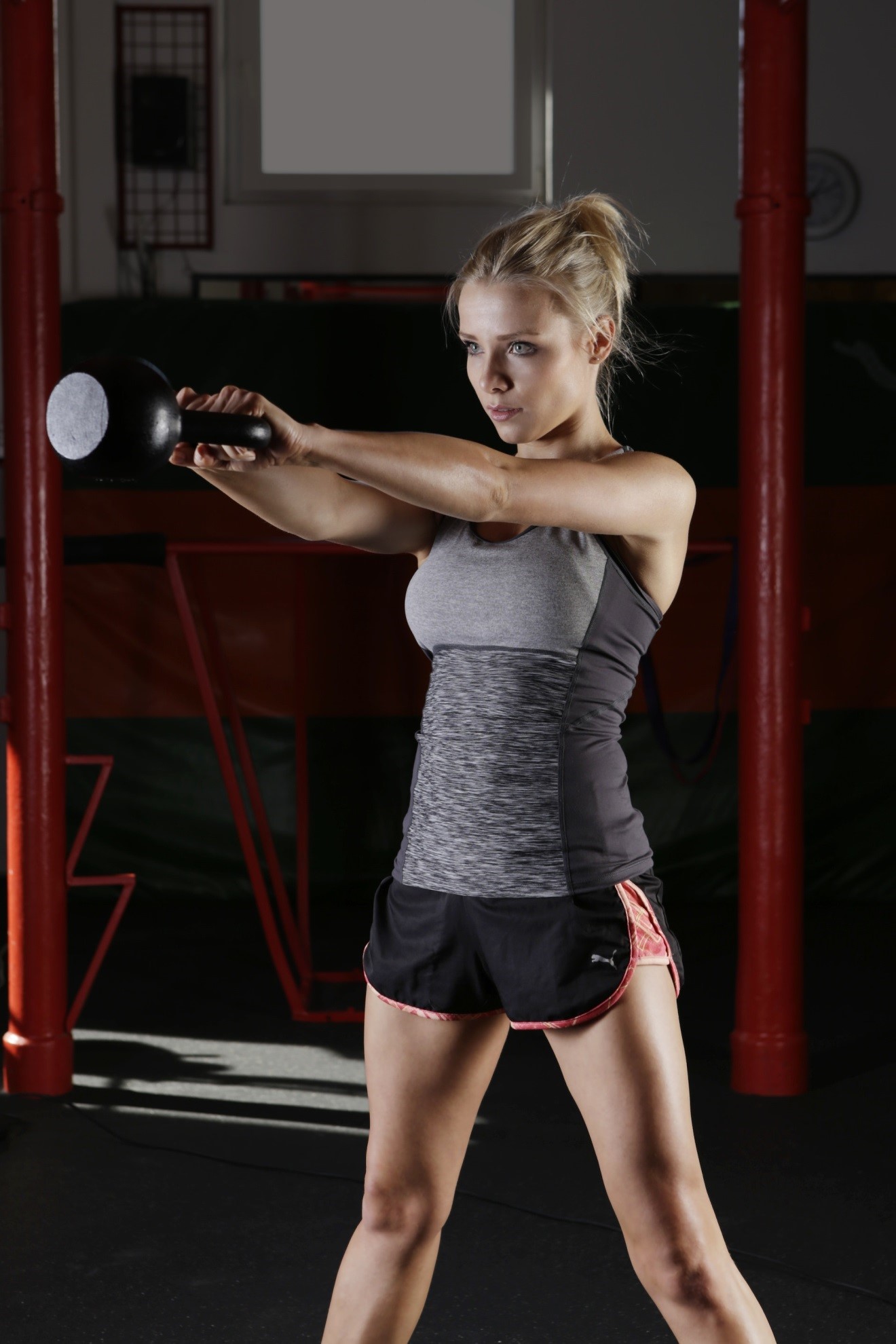 HIIT, also known as high-intensity interval training, is an ongoing fitness trend that's here to stay in 2022. According to an article for The New York Times, HIIT involves aerobic and resistance exercises done in bite-sized, but intense, increments. In a HIIT workout, each short sequence, which can last a few seconds or minutes, is repeated several times. Short breaks split up the workout.