As winter closes in, with its cold nights and breezy days, it is time to upgrade your beauty wardrobe and dial up your skincare routine. So what is trendy this year? Should you go in for a surge of colour or a hint of texture? Should you aim for dewy skin or a matte finish? Bright lights or subtle hues? Cool aqua or warm orange? Peptides or Vitamin B5?
According to trend experts and beauty professionals, this is the year for an explosion of rich colour, sparkling highlights and opulent skincare, and more so, when the grey gloom of winter sets in. It is also the season of luxury, so bring in the shades of glorious emeralds, precious cobalts, and warm wines blended with the lustre of rubies, the fire of rhinestones and the glitter of jewels into your makeup and skincare. What is the secret to getting this look right?
Read on…in this overview and compilation of the best winter trends of the season.
1. PREP IS THE KEY
We have heard of prepping in cooking, where the sous chef lays out the ingredients and does the preliminary work for the head chef as they prepare the food. The concept of prepping has arrived in the world of skincare too, where you lay out all your products and begin by prepping the skin so that it looks its best. According to the newest trends, your regimen should be like this: begin with serum, work your way upwards with moisturiser, sunscreen, primer and strobe cream, till your skin looks like a smooth canvas that is ready for your special brand of artistry. Some women stop at the prep and go no further, other than adding some lip colour. This is because prepped skin is gorgeous, and rarely requires too much foundation or makeup to enhance its beauty.
BRING ON THE COLOUR
Most of us imagine that a rainbow of colours should be reserved for the summer when sunshine beams into our homes and we can add to the happy notes of the hour with bright makeup. But, the fact is, colour is a must in winter because it can be both uplifting and energising. From paint box hues of sunny yellow, sea green, hot pink, smouldering neon, there are many makeup colours that should be a part of your winter beauty arsenal. Don't use colour all over though, reserve it for certain features only, like eyeliner in ochre tones, blue mascara or scarlet lips.  These pops of colour against clear skin look super chic and can change the way you look and feel over the season.
BESPOKE BEAUTY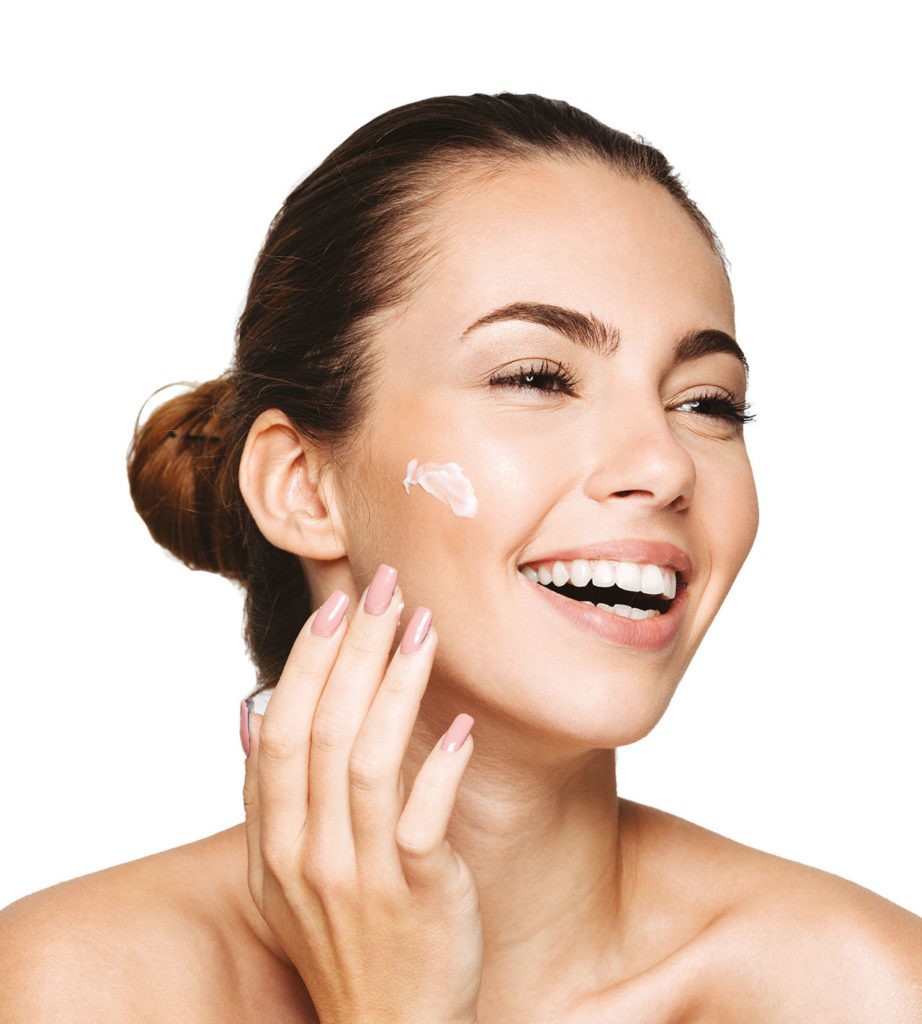 The concept of bespoke beauty is finally coming closer home and we can enjoy customising our skincare products according to our special needs. So how does this work? When you go to a beauty counter, you don't buy products based on generic needs anymore — like 'anti-ageing night cream' or 'smoothening day cream'. These days, the manufacturers of beauty products take you a bit further. They find out what your real concerns are. For instance, are you worried about redness of the skin during winter? Or pigmentation due to sun exposure? Or chapping of the face due to cold winds? Whatever your concern may be, you need to inform the beautician who will, in turn, choose from 450 odd products to find the right one for you.
With bespoke skin care, you get products that are formulated for your concerns. In some countries, the products are blended and tailor-made exclusively for you but in most places, you get a variety of options to help you make a choice. Many beauty merchandisers offer a skin analysis test too so that you can purchase products according to the results that emerge. The same principle applies to makeup too. Here too, the client has to fill up a questionnaire and with the help of special technology, they are given the right colours of makeup in the right textures to suit their skin tone.
THE NO-MAKEUP LOOK
The no makeup look, interestingly, is best achieved with the right makeup. You need to begin by prepping your face and making it look smooth and silky. Then with the help of nude concealer and foundation, make your face look blemish free and flawless.
Keep blending nude or skin toned beauty products into your face so that the look is natural and there are no patchy bits or excess colour. The next step lies in adding a bit of contouring with colours that are a little darker to make your face look more angular and natural. Add a bit of highlighter onto the face so that it will look lit up from several angles. Dust the face with powder so that all your products stay in place. Finish the look with a hint of blush and voila- you have the perfectly made up no-makeup look, which is one of the trendiest looks this year.
M IS FOR MASK
Don't despise the humble masks that seemed to have popped up in every department store that sells beauty products. This trendy and inexpensive method of skincare has become one of the most popular methods of looking good. Many of these masks are Korean and some are made indigenously, but what is important is, that they should now become an important step of your skincare routine. There are masks for many special needs – right from glowing skin, brightening the face to anti-ageing. Most beauticians advise that you should use a mask every few days for your face to reap the maximum benefits. These masks are loaded with anti-oxidants, creams, aloe vera, seaweed or charcoal to give you a glow that looks like you stepped out of a beauty salon.
DON'T MISS THE VITAMINS
New skin research now shows that vitamins infused in creams and lotions go a long way in benefitting you. Even if you eat your veggies and your fruits and look after your health, your skin may be missing out on the value of vitamins. The beauty market was quick to jump onto the vitamin bandwagon by giving you specific products with the right vitamins. From Vitamin A which is an age fighter to Vitamin B3 which boosts hydration to Vitamin C which tackles dark spots to Vitamin K for brighter eyes, you can get all the vitamins you need from your skincare products, which contain these health-boosters. This skincare trend is all the rage now among men and women as good skin begins with the right vitamins.
AND FINALLY, SOME TRENDS AND TIPS FOR THE MEN
Guys, makeup is not for women alone. There is special makeup for men this year that should not be ignored. There is concealer for skin that has blemishes, gel eyebrow combs to keep eyebrows in shape, lip balm and even a special foundation just for men. A fresh and well groomed face will always make a good impression, and this is true for both men and women today. Pollution proof skincare is also being created especially for men so that they can look younger and healthier for a longer time. Masks, SPF creams and anti-ageing products have also entered the men's skincare domain, so buying these products and using them will ensure skin health.