ERICA FERNANDES – STAR OF THE MONTH
Actress Erica Fernandes is popular name in The Indian Entertainment Industry
also she won the titles of "Bombay Times Fresh Face-2010" & many achievements.We
Chat with her about career decisions and see what she said.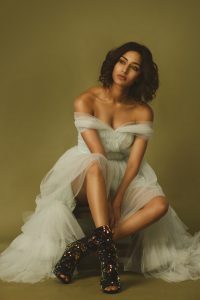 How did you end up getting into acting?
Erica:That was something i always wanted to get into since i
was in jr.kg m
I was quite focused on what i wanted to become and I
maintained my stance on doing what I was passionate about
You started your career 10 years ago, by taking part
in pageants like Pantaloons Femina Miss
Maharashtra 2011 amongst other titles, how has the
journey been so far?
Erica:I actually started my journey in 2010 by winning the
Bombay times fresh face in title. Post that the journey only got
better with time and experience. There was a lot to learn from
all those experiences, which I truly benefited from.
If not a model and actress, what would you have
been doing today?
Erica:To be honest there are alot of things I am doing in spite
of being a model and actress . I am someone who likes to
explore and experiment with various elements, so i end up
learning a lot of new things in the process.
What have you been doing during the lockdown?
Erica:Working from home , cooking , trying my hand at new
things and learning as much as I can.
Which of your roles was the most challenging for
you to capture?
Erica:All my characters have been challenging in the initial
phases because understanding and shaping any character
takes some time. Then you start to put a little of yourself in the
character and then eventually you get into the skin of the it to
play it convincingly well.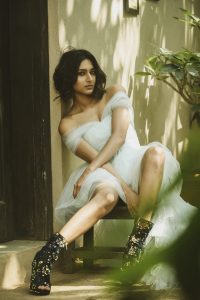 Your dream role would be?
Erica:To play a warrior princess. Such roles really intrigue me
because they are so powerful and have immense depth and
layers to them.
What is your Social Media funda? How do you deal
with the pressure of staying relevant online?
Erica:I am unaffected by it most of the times , but I do make
the effort to try and stay consistently active for my followers.
The craziest rumor you have heard about yourself?
Erica:That i have a son! Which is so crazy!
How does it feels to be ranked the 4th most
desirable woman on the TV list featured by the
Times of India?
Erica:I feel grateful! And I also feel that appreciation and
criticism play an important part in any journey, they are part
and parcel of it and really help you grow on the personal and
professional front. But I don't let these things distract me, and
instead focus on achieving my goals.
What's next for Erica?
Erica:You will know when the time is right to speak about my
future projects.
Quickies
Who is your style icon?
Erica: Deepika Padukone.
An actor/actress you look up to?
Erica: Paresh Rawal. He is a supremely versatile actor and
has the capability of being able to pull through every
character given to him with utmost perfection.
What are your hobbies?
Erica:I have quite a few. I infact pick up a new hobby every
now and then .
What would the title be of a book if written on your
life?
Erica:A reel to real daily soap!
Your secret talent?
Erica:All my talents are pretty much known, but i am still
exploring and getting to know myself better through every
phase.
Must have purse item?
Erica:My cards
A favorite cheat meal?
Erica:I am always indulging in cheat meals!
A show you recently being-watched?
Erica: Blind spot
The weirdest habit I have is
Erica:Keeping the TV on in the background as a lullaby to fall asleep.