"Navratri" or "Navaratri", is a synchrony of two words – "nava" (meaning nine) and "ratri" (meaning night). Clubbed together, it translates to nine nights. The festival of Navratri, which spreads over 9 nights and 10 days, is one of the most revered festivals in Hinduism and celebrated during the autumn season. It lays importance on the worship of Goddess Durga or Shakti, which represents the energy of the universe, in her nine different forms.
Of the four kinds of Navaratris – Chaitra Navratri, Paush Navratri, Magha Navratri, and Sharad Navratri – celebrated in India throughout the year, Maha Navratri or Sharad Navratri is considered as the most auspicious. According to the Hindu calendar, the festival is celebrated in the month of Ashvin, which typically falls in September and October as per the Gregorian calendar.
Importance and Significance of Navratri
When it comes to the importance of Navratri, like every other Indian festival, the core message remains the same – the victory of good over evil – but the stories and the narratives differ. Even across the geography of India, while the eastern and north-eastern states refer to the celebrations as Durga Puja, for the northern and western belt, it is a nine-night festival that is observed to celebrate the victory of Rama over Ravana.
It is believed, that Goddess Durga battled with demon Mahishasura and defeated him. To celebrate her victory and Mahishasura's defeat, the day is marked to worship and honour the Goddess. The first day of the festival, Mahalaya, begins with remembering Goddess Durga. It marks the end of the period of Shradhh or Pitri-Paksha.
On the sixth day, the goddess is welcomed into homes of people and pandals. The celebrations continue for the next few days and on the 10th day (Vijayadashami) the idol of the goddess is immersed in water. During these days, people get together, hop across pandals, feast on bhog and offer food to the needy – to celebrate and honour the good in everybody.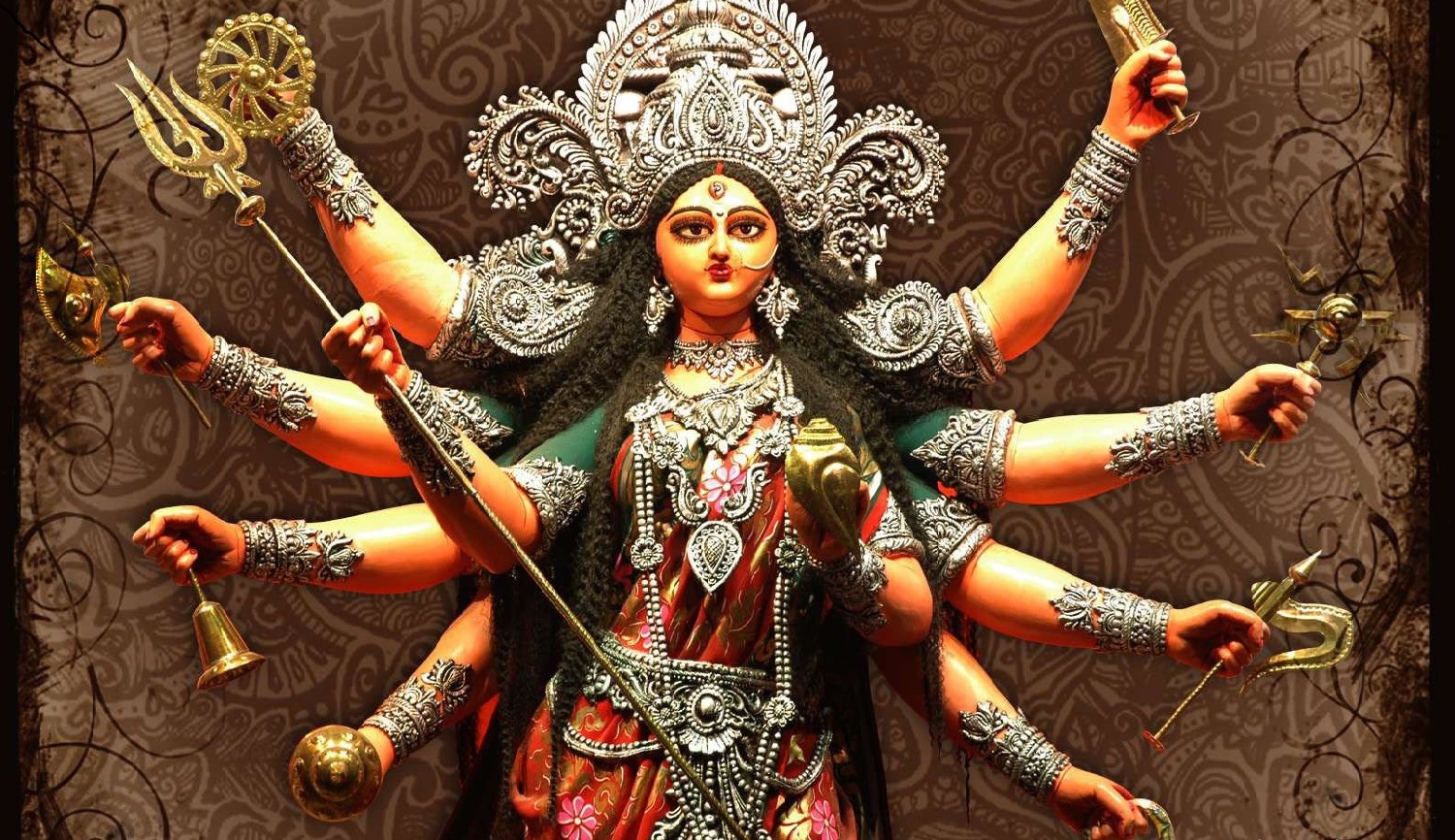 In North India, the nine-day festival is observed to celebrate the victory of Rama over Ravana. For nine days, Ramlila (the mythological tale of Lord Rama according to the ancient Hindu epic Ramayana) is enacted on stage, and on the tenth and final day, when Rama 'kills' Ravana with his bow, the festival is celebrated by burning effigies of Ravana and his brothers Meghnad and Kumbhakaran. During the festival, people dress up in traditional clothing, observe fasts, and offer prayers.
Stage decorations, recitals of stories and the mythological legend, chanting of scriptures, prayers, and dances such as dandiya and garba are performed to keep in tune with the spirit of the festival. Families and friends get together to visit pandals and take part in the celebrations. On the final day, the idol is either immersed in water (in case of Durga Puja) or the effigies are burnt (in case of Dusshera).