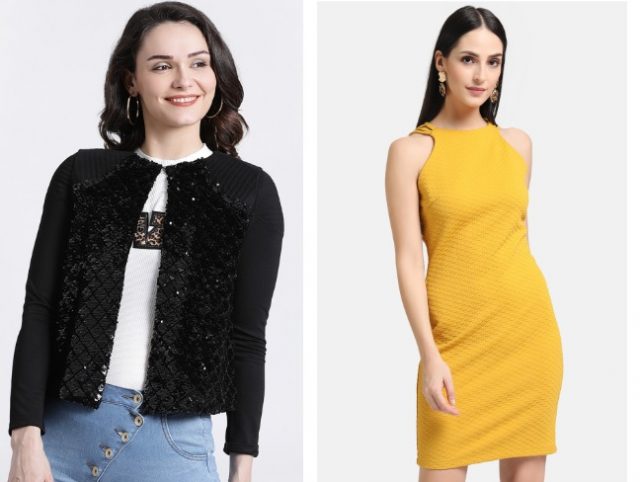 With globalisation marking its impression on major part of the world, India is also not left untouched by its effect. Indian youth have gone their way out in recent times to adopt western fashion in mass. Here is a list of brands that every Indian youth swears by:
Levi's: A pair of Levi's jeans is a must-have in wardrobe. Their extensive line of jeans is known worldwide for their fabulous fit, sexy cut, and quality fabrics.
Park Avenue: For sure no other brand can beat Park Avenue when it comes to formal wear segment. Be it for a day at the work, family get together, corporate meeting or for some festive events, this brand has an unbeatable collection of classic formal wears for all the occasions. Their amazing range of perfumes and deodorants are also highly famous amongst youngsters for their exotic fragrance.
Allen Solly: Catering to every age group, this international designer brand is most loved for their extensive line of vibrant and crisply casual yet work appropriate apparel & accessories offered for both men and women.
Provogue: This brand is all about quality, innovation, and style. The vibrant colors, unique designs, sharp cuts, perfect fit, and comfortable textures altogether make their clothing a favourite among fashion lovers.
Lee: People simply love Lee for its authentic collections that fit and flatter the body from every angle. Especially, the brand's line of jeans is highly popular among youth, for their durability and timeless style.
H & M: It is a synonym of cool and hep fashion. H & M is actually responsible for letting Indian youth getting closer to international brand culture.
Wrangler: Many know Wrangler only for their stylish innovative denim, but the brand's superb collection of casual wear is also worth adding to the wardrobe. They fit awesome and are both comfortable and fashionable.
Forever 21: their collection is all about young, grabby and fast. They have it all floral, solids, embellished and just everything so dazzling.
Van Heusen: It is India's No. 1 premium lifestyle brand for men, women, and youth. The best-selling dress shirt brand in the world, Van Heusen has been associated with stylish, affordable and high-quality shirts since introducing the patented soft-folding collar in 1921.
UCB: Benetton represents a lot of what India is all about—value for money. Its biggest draw is international styling at a competitive price. Add to that the reputation for durability, and you have a perfect desi hit.
Your fashion sense is beckoning you to try out these brands, don't avoid it, just lay your hands these brands and experience fashion like never before.
WRITTEN BY ASTHA KRISHNAIMAGE SOURCE: GOOGLE AND PINTEREST