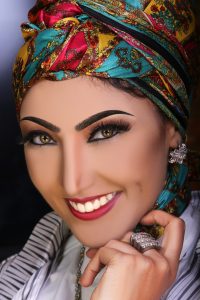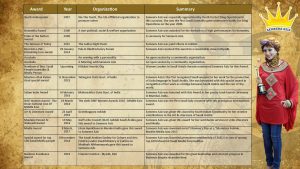 Interview of Sameera Aziz
By Biren Bharat Bagadia
Sameera Aziz: The First Saudi Filmmaker in Bollywood dispelling disinformation against her country
When we know about a Saudi woman being active in challenging field of Saudi media in her male dominated society some two decades ago, Sameera Aziz definitely amazes us. She is highly educated and patriotic person with 20 years of experience in the field of Mass Media. She is a Chairperson of Sameera Aziz Group of Companies (SAG).
Having many feathers in her cap, she is a filmmaker, a writer, a speaker, a poetess, a journalist, a TV & radio presenter, an analyst, an actor, a brand endorser, the MC, the sports team owner, honorary titled as princess in Sultanate of Buayan-Philippines, an ambassador of women & children by SPMUDA for Peace, Unity & Development (affiliated to United Nations), and finally a Businesswoman as well.
Her business group is comprised of an Ad Agency, Films, Discount shopping centers, Events, Food Company, and Import & Export work. She has been participating in Int'l Media & social conferences and making considerable efforts to promote the positive image of Saudi Arabia by utilizing her foreign languages & media skills. She has been promoting Saudi Arabia to dispel false propaganda about it.
She is the first Saudi filmmaker in Bollywood. After some 14 years of a successful and challenging Journalism career in decision-making posts, she suddenly left the whole ball of wax for mastering in filmmaking and studied Mass media. She faced many negative-minded people who were against her, saying why she is becoming education-holic. She achieved Masters Degrees in International Relations & Journalism. She neglected all negativity for believing that human beings should keep grooming themselves, and became a role model for girls by coninuing her education and career after her marriage at the age of 16. She was determined and no one could discourage her.
Having extremists and anti-filmmaking people arround her, she dared to be involved in film production with legal permissions. Cinema and film shooting was not allowed in Saudi Arabia at that media-igorance-age and it was hard for her to convince them. She boldly asked from her criticizers "For what you are angry? Am I making a blue film?" She worked for many film projects because she considered films as a powerful medium of communication. Her main aim was to communicate for the benefit of her country. She shattered the Taboos with peace and has done many unusual tasks during her Journalism career. She has been working on some Saudi and Bollywood film projects, and has hosted, directed, produced, and covered Int'l events, documentaries, and films; such as Hajj occasion for Saudi TV, etc. Some 83 countries elected her as a Director of Global Sports Federation (GSF), which is accredited at the United Nations Organization.
Proving her leadership & strategic skills, she organized and achieved Guinness World Record for World's Biggest Mosaic human picture. Her works in Media & Business fields have been receiving honors & awards. She has written many books and produced various forms of literary art such as novels, short stories, poetry, plays, screenplays, investigative reports, and news articles. She is well known for her professional competence, intellect, and integrity. She is based in Jeddah and was born in Al-Khobar, Saudi Arabia.
Today, people have become more intellectual & mature by easy access to knowledge due to the internet, and Sameera Aziz has become the role model of that specific knowledgeable category. She is liked for her writing skills and loved for her beautiful looks, which possess positivity and confidence. She believed that you look positive if you have positive energy inside your mind and there is no other secret to staying beautiful. She has been living with a positive approach and goals, and this might reflects on her face.