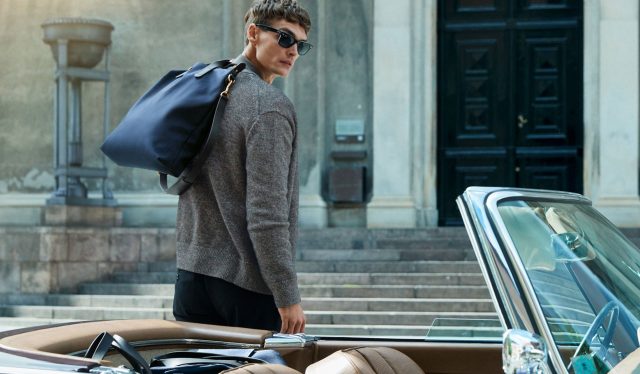 No outfit is ever truly complete without the right accessories, as they help to add that perfect final touch that effortlessly takes your daily looks from just good to undeniably great. However, men can often have a difficult time accessorizing, whether it's due to a lack of versatility and options when it comes to men's fashion, or the false belief that accessories aren't for men.
To help you make the right choice that will keep you looking elegant and refined while taking your outfits to the next level, here are some of the most important accessories every man should own:
Sleek leather belts
Not only serving the practical purpose of keeping your trousers in place, belts can also be a great accessory for breaking up an outfit, and making you appear more intentional and put-together. Not to mention that elegant belts are a necessity when it comes to business and formal attire. For that reason, it might be a good idea to invest in three belts, two sleek, leather ones in a black or brown color to wear with more elegant outfits, as well as one casual belt that would be more appropriate for relaxed, and every day wear.
The right wallet
Whether they're holding your cash, credit cards, receipts, or even some family photos, wallets are undoubtedly the most practical and essential accessory every man should own. However, if you're used to only using bifold or trifold wallets, you might have noticed that they often end up looking too big and bulky, making them particularly unseemly when worn in the pockets of elegant suits. Instead, you might want to consider switching to an elegant cardholder wallet, preferably in nice, neutral leather. Cardholders are usually slim and sleek enough to effortlessly fit inside any pocket, while still being able to carry all of your daily essentials.
A stylish watch
While men's jewelry can often be quite difficult to find, and can heavily depend on one's personal taste and style, there's one accessory any man can easily wear – a stylish wristwatch. Apart from being incredibly convenient, watches are also beautiful and timeless accessories that can never go out of style, making them a wonderful investment. Whether you opt for an elegant dress watch, a casual sports watch, or even a more modern smart watch, there's a type of wristwatch available to suit any activity, lifestyle, and personality.
A versatile bag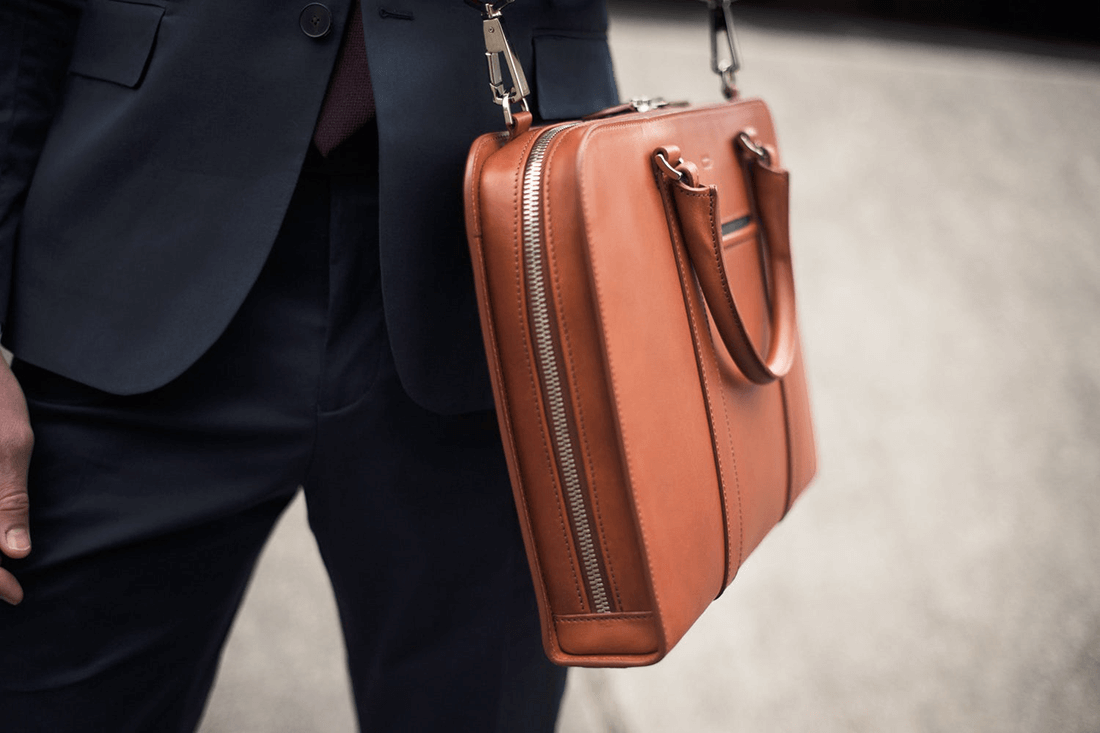 Even though men don't generally tend to wear bags quite as often, these accessories can be very handy and practical for everyday use, effortlessly carrying all of your essentials in one place. For example, a nice briefcase or messenger bag is perfect for the office, a leather weekend or duffle bag is ideal for travel, while a simple and sleek backpack can wonderfully complete a casual or athleisure outfit. So, don't be afraid to invest in a high-quality bag in a style that appeals to you the most, in an effort to appear more elegant and refined, regardless of your outfit.
Cool sunglasses
Sunglasses serve the very important purpose of protecting your eyes from damaging sun rays, but they can also add that wonderful final touch to a man's outfit. They add interest, dimension, and a touch of style to your everyday looks, while being perfectly appropriate for most occasions. For that reason, it would be a great idea to invest in at least one pair of sunglasses that suit your personal taste and your face shape the most, whether they're classic aviators, cool browline, or even statement-making round sunglasses.
Although men rarely think of accessorizing their outfits, there are evidently a number of simple and elegant accessories every man should own, in an effort to appear more polished and refined on a daily basis.