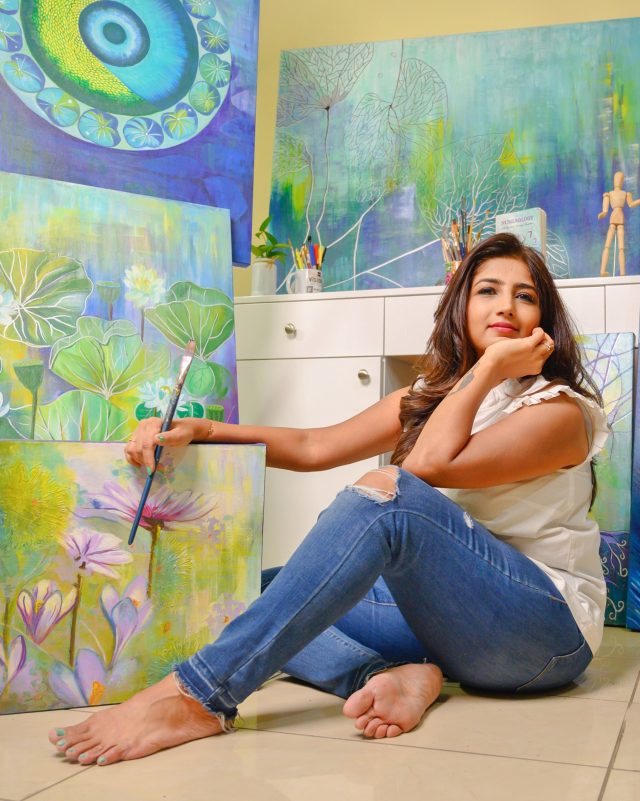 "The end of one journey is the beginning of the next" – An Art Showcase by Pari Sagar opening on 11th of December 2021 at Gallery 76 in Dubai International Art Center
Dubai, 21st November 2021: "Circle of Life" is a solo Art Exhibition by the Dubai based Indian artist Pari Sagar. The show opens on the 11th of December from 6:30pm onwards and will run till the 24th of December at Gallery 76 in Dubai International Art Centre. The exhibition will be inaugurated by honorable chief guests, Mr. Yasser Al Gergawi – Chairman at Dubai National Theatre & Director of Programs and Partnerships at the Ministry of Tolerance and Mr. Khalil Abdul Wahid – Visual Art Manager at Dubai Cultural and Art Authority. 
The exhibition is a culmination of several years for the Artists journey of self-expression and creative freedom. The reason it's called "Circle of Life" is because when the world faced a global pandemic in 2020; everyone took a pause to reflect and look inwards. For many, this was the most challenging period of their life. It gave an opportunity for Mother Nature to heal, recharge and replenish. This road towards self-discovery turned in to works of art for the artist that will be on display.
Pari Sagar explains, "After publishing my book Numerology – Self-discovery Through Numbers in 2020. I needed to reconnect with myself. An artist often wanders inwards to be able to express through art. The Circle of Life taught me to re-centre, recreate, realign myself and channel my emotions into my artworks and I realised I had been subconsciously creating circles in all my paintings a form of self meditation and healing. The show represents hope, faith and love in their purest essence. They create a mirror of one's inner self; to touch the side of one's personality that is rarely shown in public."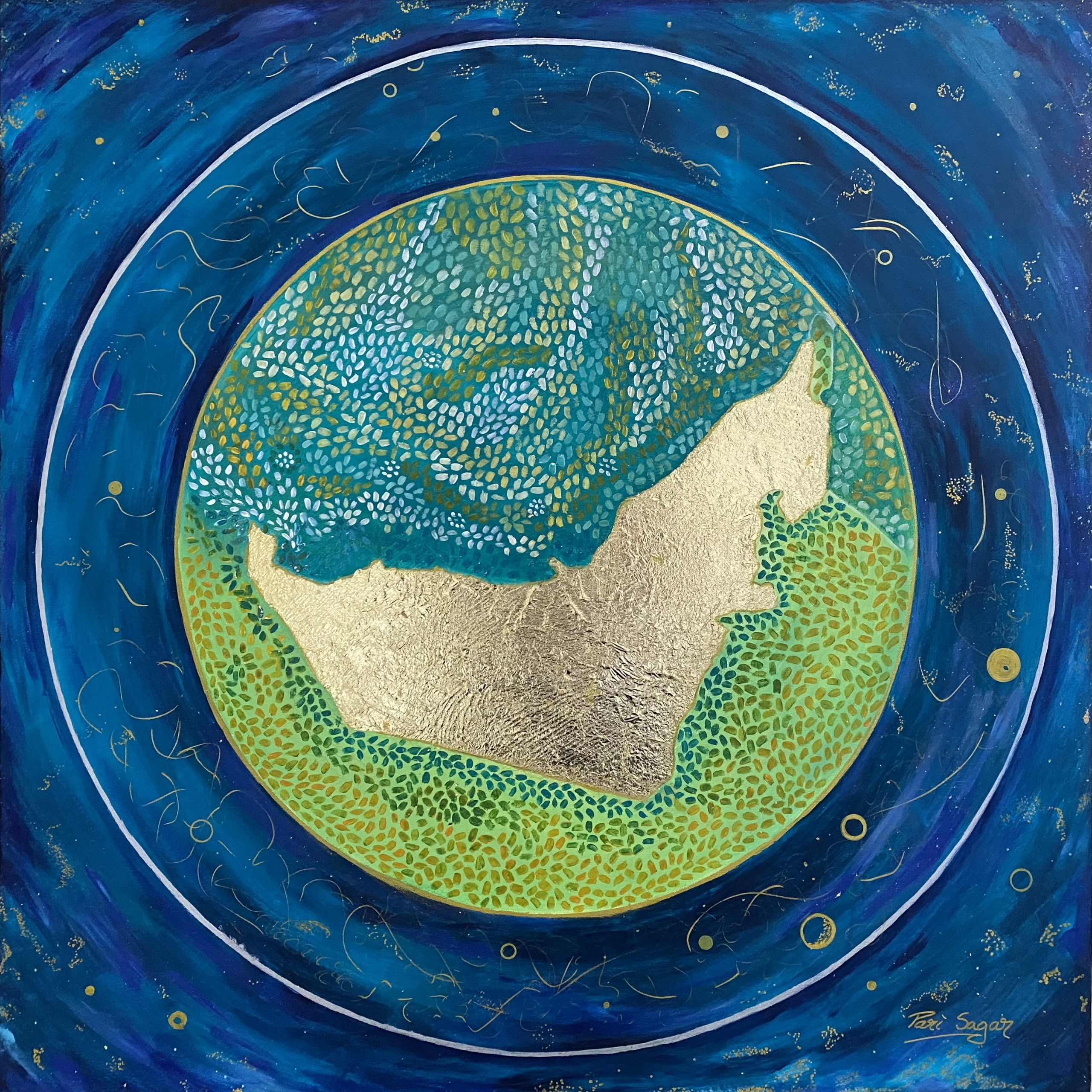 The inauguration ceremony of the art exhibition will take place at 6:30pm on 11th December and will be open to public from 7:00pm onwards on 11th of December. The show will run until the 24th of December at Gallery 76 in Dubai International Art Centre. All of the works will be for sale, making it an ideal opportunity to purchase original artwork at reasonable prices.
– End –
Event Details: – 
Venue:  Dubai International Art Centre (DIAC), Villa #27, 75B St, Jumeirah 1, Dubai
Event: Art Exhibition Showcasing by Pari Sagar
Opening Reception: Saturday 11th of December 2021
Opening timing: 6:30 pm onwards
Exhibition Dates: 11th of December till 24th of December
RSVP on Facebook Event Page: https://fb.me/e/1oboJvSg7 
Contact Shruti Bhansali for further details on +971 50 411 4638 
About DIAC (Dubai International Art Centre):
The Dubai International Art Centre (DIAC) is a non-profit organization offering an integral environment for artistic expression. It is committed to culturally and creatively enrich the local community by developing, stimulating, nurturing, encouraging and promoting artists, enthusiasts and art.
DIAC is owned by the members and managed by a board of directors. It is the premiere center for arts education in Dubai, offering the community over 80 different art courses and workshops, language courses, and gallery exhibitions. DIAC was founded in 1976 by the initiative of a few artists and art enthusiasts residing in Dubai. Today membership stands at over 1,100 from 67 different nationalities and growing.
For further information please call the DIAC office on 04 344 4398
For more press information, please contact: Shruti Bhansali
Email: shruti@ewingsmedia.com
Phone: +971 50 411 4638