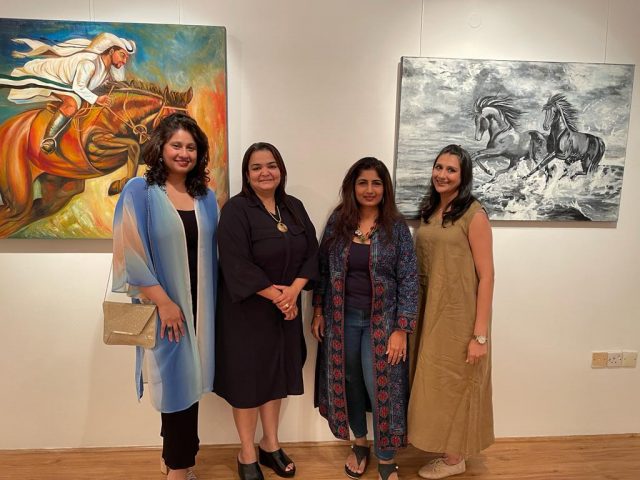 The selected artist from the members of DIAC is exhibiting the artworks related to UAE in gallery 76, Dubai international art centre from Saturday 27th November to Sunday 5th December.
Diyali Bhalla, Chairwoman, DIAC said,   50 years National Day Exhibition is a breathtaking spectacle with each piece beautifully welded together. Looking at the paintings one feels a sense of awe that's often associated with Dubai. Each piece of artwork is created by the artist showcases their connection and beautiful bond with UAE's rich culture and heritage.
The Dubai International Art Centre is located in Villa 27, Street 75B, off Jumeirah Road, behind Town Center. From its inception it has been one of the emirate's most respected institutions having served the arts community in Dubai since 1976 providing space to learn, practice and display a wide repertoire of arts.
Housed in the center is the renowned Gallery 76 which is the oldest public art gallery in the UAE and holds a special place in the history of Dubai's thriving art scene. Its purpose is to offer both amateur and professional artists an affordable, accessible, well managed and renowned public exhibition space to showcase their talents. The gallery is occupied with solo, shared and group exhibitions all year round and bookings are required at least 6-12 months in advance.
For more information call 04-3444398, email info@ardubai.com or visit www.artdubai.com
For media contact:
Sahira Banu
Centre Manager
Dubai International Art Centre
Mob: +971 521614804
Email: info@artdubai.com