Olympics! The biggest and the most prestigious sporting event in the world for any athlete/sportsperson.
The Tokyo 2020 Olympics was about to take place on 24th of July last year but due to the rise of global concern on Covid-19/ Pandemic it has been rescheduled to 23rd of July 2021
India has a strong contingent of 125 competitors participating in 68 different events across 18 sports. There are 8 more competitors than the 2016 Rio Olympics. Whereas in Paralympics the number has increased multi folds. The number of competitors has been increased to 19 to 53 and they are expected to participate in 9 sports and not 5 which is great news for India.
Olympics haven't been a very happy hunting ground for India, with just 28 medals since 1900. 2016 saw just 2 Medals, where Sakshi Malik won a Bronze in wrestling & P.V. Sindhu won Silver in Badminton. However, Paralympics turned out to be successful affair with 2 gold's, 1 Silver & 1 Bronze.
Badminton
P. V. Sindhu
With Sakshi Malik not qualifying for the 2020 Olympics, P. V. Sindhu is the only Medallion from 2016 participating in this the 2020 Olympics. Currently ranked world no. 7, Sindhu has not had a good year so far. But Sindhu has a knack of rising up at big occasions, & it doesn't get bigger than the Olympics.
Spain's Carolina Marin, who is considered Sindhu's nemesis, out with an injury, Sindhu has another nemesis in the form of TAI Tzu Ying of the Chinese Taipei, who seems to have Sindhu's number.
Local Girls, Nozomi Okuhara and Akane Yamaguchi, along with Thailand's Ratchanok Intanon and Korean Sung Jihyun, will give Sindhu a tuff competition. But in spite of all the competition, Sindhu still is a bright medal hope for India.
Weightlifting
 Mirabai Chanu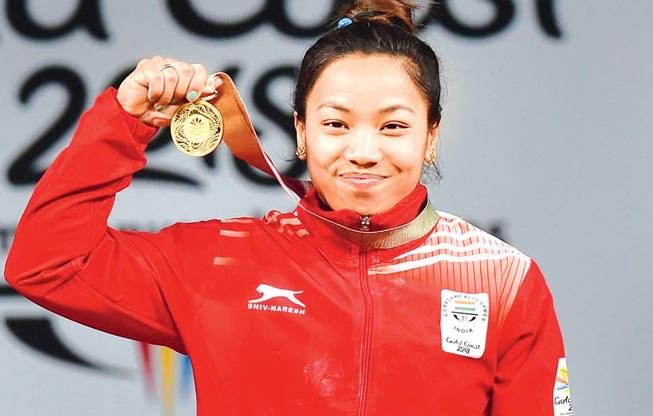 After her poor performance in the 2016 Rio Olympics, this 26 year old girl from Imphal had decided to retire from the sport. But it was her mother's encouragement that she garnered the fuel to put behind the skeletons of Rio and prepare for Tokyo. And how her mother's encouragement has charged her.
Standing just 4ft 11 inch tall, this pocket dynamo presently holds the world record in Clean and Jerk at 119 kgs. But it is her Snatch of just 86 kgs pulls her collective total down. If Mirabai can repeat her world record lift in at Tokyo & improve her snatch, she will be unbeatable.
Boxing
MC Mary Kom
Does this lady need any introduction? The list of her achievements is endless. Multiple times AIBA World Champion, Multiple times Asian Champion. The only reason why she doesn't have a long list of Olympic medals is because, women's boxing was not an Olympic sport till 2012, when the same was introduced 1st time at London Olympics. she picked her 1st bronze. Even though she was playing in a higher weight category.
Unlike the men's Boxing, where there are 8 to 10 different weight categories, women had only 3 weight categories, due to which she missed the 2016 Rio Olympics.
2020 Tokyo Olympics has 5 different weight categories, but still, Mary Kom plays in the 49 kg weight category, where-as in the Olympics she will be playing in the 51 kg category. Just 2 kgs difference? I don't think so. It makes a lot of difference, with boxers from the higher weight categories like 52 & 53 kg weight reducing themselves to fit in the 51 kgs category.
Having understood all this, MC Mary Kom still remains a top contender for a Medal for India at Tokyo.
Amit Pangal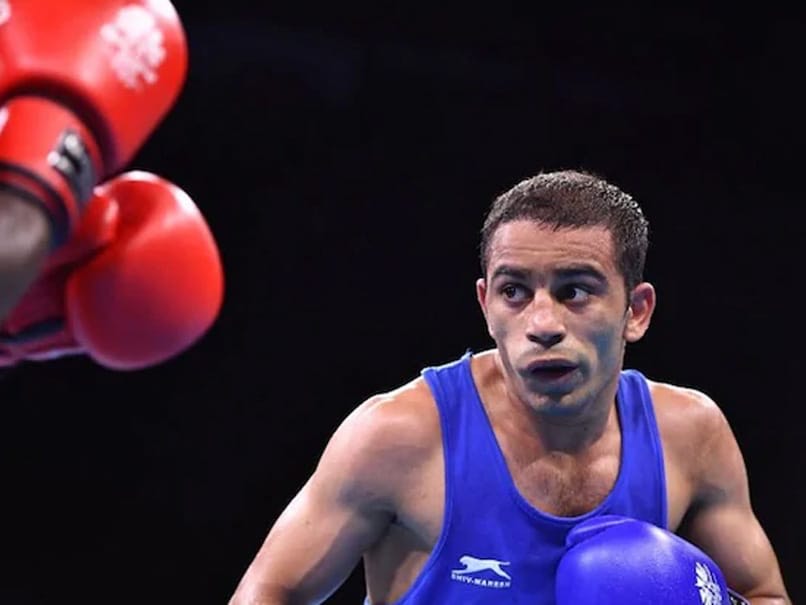 This 25 years old Haryana born boxer is the son of Vijender Singh. No not the 2008 Olympic medallist, Vijendra Singh Pangal, who is a farmer. Amit was introduced to the sport by his brother Ajay, who is in the Indian Army.
Amit made his debut in 2017 National Boxing Championship & won a bronze. In a short span of just 4 years Amit has won 6 medals in all, including a Gold each in Asian Games & Asian Championships & Silvers each at Commonwealth Games & the World Championships. Giving us Indians a mighty prospect for a medal at the Tokyo Olympics 2020.
Vikas Krishan Yadav
This Haryana boxer, is seeded 4th at the Tokyo Olympics. Vikas originally use to play in the 75 kg middle weight category, but has now moved down to the 69 kg category. The same weight category as that of our 2008 Olympics Bronze Medalist, Vijender Singh, & just like Vijender, Vikas has qualified for the Olympics for the 3rd time. But we would like the similarity to continue where we can say "just like Vijender, Vikas got 3rd time lucky!" And Vikas surely has the capacity to do so, on the back of his 2018 Commonwealth Gold & a Bronze in Asian Games, where he had to settle for the bronze due to injury to his eye.
Archery
Dipika Kumari
Former No. 1, currently ranked no 3. With a bag full of Gold, Silver & Bronze medals won from various World Cups, World Championships & Commonwealth Games to vouch with. 2 times Olympian, and a very fresh hat-trick of Golds in Paris, Dipika Kumari registers a strong contention for a medal at Tokyo.
She doubles her prospects as she pairs with her real life husband, Atanu Das, in the mixed team event. This pairing was one of her medals in her hat-trick in Paris.
However, participants from Korea, China & Chinese Taipei will be her biggest threat, Dipika Kumari remains a strong medal contention at the 2020 Tokyo Olympics.
Wrestling
Vinesh Phogat 
Had it not been the carrier threatening injury at the 2016 Rio Olympics, we would have been addressing Vinesh as 'The 2016 Olympic Medalist'. With a rich form in 2021, this present top seed is a bright star, & a certain medal prospect at Tokyo Olympics.
However, she will be facing stiff completion from the likes of the 3rd seed Ecuadorian Luisa Valverde. But her strongest challenge will be the local girl, Japan's Mayu Mukaida. Even though seeded 2, Mayu holds a 3:0 record over Vinesh. But owing to the form Vinesh is presently in, there are no reasons to believe that India will not have a medal in this women's 53kg free style wrestling category.
Bajrang Punia
Playing in possibly the toughest category on the matt, the 65kg Men's freestyle Wrestling. The 2nd seeded Indian has a mountain to climb, with the likes of Daulet Niyazbkov of Kazakhsthan, Ismail Muszukaev of Hungary and Haji Alivev of Azerbaijan playing in the same category. But his 2 toughest rivals would be a local wrestler Takuta Otoguro, who holds a 2:0 record against Bajrang. The other wrestler will be the top seed Gadzhimurad Rashidov of Russia, who Bajrang would meet in the finals.
In-spite of the stiff competition, Bajrang's Present form makes him a huge medal prospect for India, as Bajrang is on a medal winning spree since booking his berth for the Tokyo Olympics.
Ravi Kumar Dahiya
Living under the shadows of the much famed wrestlers like Bajrang Punia & Vinesh Phogat, Ravi Kumar Dahiya is a dark horse, playing in the 57 kg Men's freestyle wrestling.
Riding on his successful retention of the Gold Medal in the 2021 Asian Wrestling Championships, which concluded recently in April. Ravi would surely be a competitor to look forward for.
Hockey
Out of the 28 medals India have won in the Olympics till now, 11 have come from Hockey, of which 8 have been Gold, which makes us the most successful team in the history of the games. But the sport has had a drought of medals since 1980.
Having said that, India still posts a strong contention for a podium finish. As they have recently beaten the strong sides of the sport like Germany, Belgium & Argentina, in various different events. So it will be foolish to write off a Medal Prospect from Hockey.
Athletics
Neeraj Chopra
India has never won any Medal in the track & field event. But this time round Neeraj has raised hopes for the Nation with his Bronze at Kuortane Grand Prix in Finland, with a throw of 86.79 m. His Personal Best is 88.07 m, which he achieved in Indian Grand Prix in Patiala, which was held in this year itself.
However his personal best is the 5th best in the circuit. So Neeraj believes he will have to break the elusive 90 m mark to expect a podium finish, & get the first ever medallion in Indian Athletics history.
Shooting
Ever since Abhinav Bindra won the first ever individual Gold, at the 2008 Beijing Olympics. India has had a promising show at the Olympics. The efforts showed with 1 each Silver and Bronze at the 2012 London Olympics. Although there is nothing to show in 2016 Rio Olympics, the promise surely was there.
With a 15 member squad participating at the Tokyo Olympics. India posts serious contention for multiple medals, with the likes of Manu Bhakar, who is participating for the second time after Rio 2016, when she had burst on the screen, with super performances at various events. But she then was a young teenager, & perhaps could not handle the pressure. But this time round she has good experience of winning tournaments, solo & along with her mixed team partner, Saurabh Chaudhary. Saurabh himself is in a rich form of late. Together the pair has bagged the tag of the favorites.
Along with Manu Bhakar and Saurabh, shooters like Abhishek Verma, Rahi Sarnobat, Apurvi Dhandela are also gunning for a podium finish, in literal sense. It's just a matter of which colour medal will be bagged by whom?
Paralympics
The Paralympics was started in 1960, and the 1st games were held in Rome, Italy, with 400 participants from 23 nations. India first participated in 1968 Israel Paralympic Games with 10 participants. Ever since India has just marked its presence with just 4 to 11 participants. But those small number of participants have consistently given a podium finish. Until the 2016 Rio Paralympics, where India had 19 Participants. India won 2 Gold's, 1 Silver and 1 Bronze, and something changed.
All the four medal winners got recognition. The Silver medalist presently head's the Paralympic committee. The only female athlete to have won a Silver at the games. She is Deepa Malik, who won the Silver in Shot Put FS3.
If a 4 to 19 member contingency can bring 12 medals in all, Just Imagine what will a 53 member contingent will be able to achieve!
A contingency which included a certain Devendra Jhajharia, the reigning Paralympic Champion in Men's Javelin F46. With 2 Gold medals 2004 Athens & 2016 Rio and the World Record under his name, it can be considered disappointment if Devendra brings anything less than a Gold in his sport.
Mariyappan Thangavelu is another Gold winner from Rio, who is also a member of the contingency, who would also like to repeat his feet in the Men's High Jump F42. His Bronze Medal companion from Rio will also be challenging Mariyappan.
The shooting contingency will also be gunning for a good collection of medals, with the likes of Singhraj, Manish Narwal & Rubina Francis. All three in good form & following their frequent medal winners, from the various Championships they have been participating recently.
The Badminton Contingency should also be a strong contention for Medals. Players like Pramod Bhagat & Krishna Nagar participating in the Men's singles SL3 & SS6 respectively. India should pick some medals in this sport.
Power lifter Sakina Khatun is another name, who poses a Medal hope for India in Power Lifting 50kgs. Even though she finished in the sixth position at the World Championships, 2019, she surely has taken a lot of efforts to rise her bar.
It will be interesting to see who else rises up to the occasion on the playing field and is able to make India proud. It will not be surprising if the Paralympic contingency out shines the Summer Olympic Contingency, but that, only time will tell.