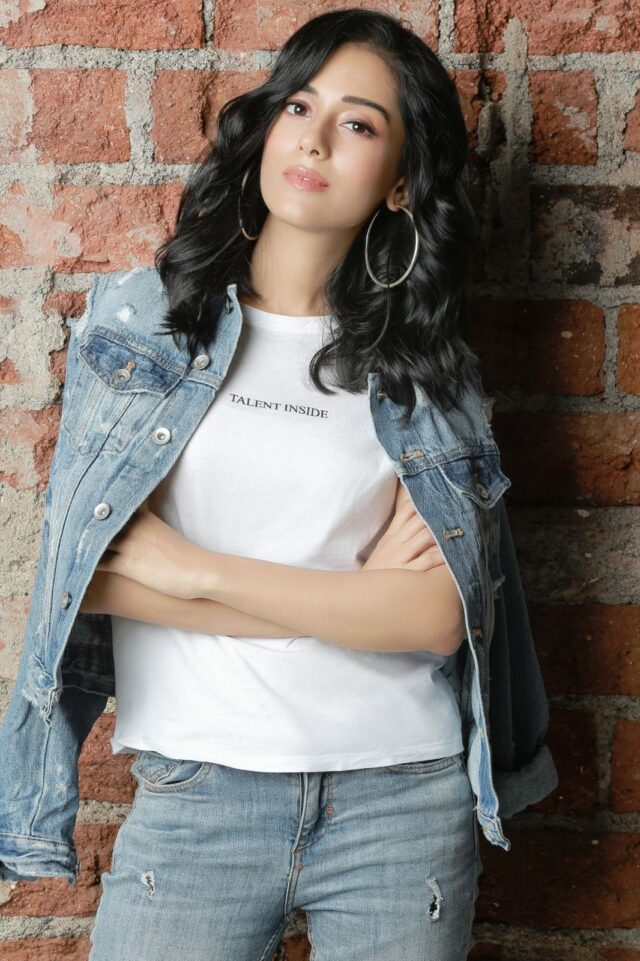 Amrita Rao, model turned actress, has established herself as one of the most promising actresses in bollywood. She goes candid with Be Attractive. Well…..read on to find out!
What is the best thing about being an actor?
– Among the countless amazing factors of being an actor some of them are, you feel "omnipresent" when your film plays in the theater across India and the whole country is watching it at all times. You feel almost Godly when everybody including strangers whom you have never met before, see you and they know you by your name and they have a smile on their face because they are already in love with you. Also every time you step out for work you are creating history that's going to stay in this world beyond you and for generations to come. 
What is the worst thing about being an actor? 
–  There is nothing worst about being an actor. It is the best blessing on this planet however as long 
as you know how deal with people during your phase of fame and down phase you are blessed. 
What's that one change you want to see in the film industry?
– Equal pay cheques. You may be equally famous as your costar but he gets paid just a little more than you only because he is male. Also let stop saying she is an actor profession .. when she is actually an actress by profession!
Being a public figure, there will be a times where you might also have to deal with controversies. So how do you handle such situations?
–     When I entered the industry with back to back Super hits and silver jubilees and became a sinossure known to be a lucky mascot I was a threat to the insiders and many actresses. I did become a victim of politics & fabricated controversies. I handled such 
controversies by not reacting to them and maintaining the dignity of silence. 
Being a celebrity with such a busy schedule , how do you maintain the balance between your personal and professional life and family life?
– For me family life and spending time with them or doing up my home myself and knowing exactly what's where in my kitchen and every corner of the house  is as important as my career. I have taken breaks and not chased only work because of this factor. I don't regret any of my decisions because I've been having a time of my life!
If you have to choose between money and creative satisfaction, what would it be?
– I come from a family background which never depended on the film industry to live a certain lifestyle. This makes a world of a difference to your choices & the way you conduct yourself in trying to achieve your goal.  For me creative satisfaction and above all my comfort level is most sacred due to which I have let go off several plum banners and offers and even offers to be even an in-house artist with them only because I couldn't compromise on my " onscreen no kissing policy and comfort level.
Please give us an insight on one incident which completely change your life?
– When I was in school I got to know from a family friend about an audition which required me to click some photographs from a regular studio. One afternoon my mum and myself we went to famous studio Mahalaxmi and distributed copies of these pictures to various production houses. I remember on my drive back home I quite regretted having done so,  thinking that it was just a waste of time, but within a month I got a call for my first audition for a skin cream ad and that day change my life!
One healthy routine which you never give up on?
– Having good hours of sleep and no late night parties.
One habit of yours which you think is bad and want to let it go?
–  I can certainly be more social. 
What could be your could be nightmare?
–  Right now testing positive for Covid19 lol.
One person whom you always look up to in your life no matter what…. And why?
– My husband Anmol. He is such a positive soul & his goal in life is to be happy always no matter what.. He is very ambitious but I have never heard him crib when things don't work his way. His mental peace is of topmost priority to him and he also works towards it.
What is the best advice you have ever received?
–  I remember when I worked with Mr Shahrukh Khan in Main Hoon Na he told me that 200 films will be offered to you but you have to do only two. Those two films also must be quality enough  That there is a great buzz in the market and the audience is waiting for their film to release.  Nobody should ever question you, "Oh yeh film kab aayi" ? I have till date stop to that because quality is certainly more important than money or quantity of films for me.
Do you think the idea of conventional beauty is pressurizing? Do you think have we evolved ?
-There was a time when to become a Bollywood hero or heroine you had to have conventionally beautiful features but it all changed in the last decade actresses like Kangana Ranaut, Nawazuddin,  Irrfan Khan, Rajkumar Rao who don't really have conventional looks or the body  are all playing lead characters and are being embraced by the audience. By and large there is no difference between conventional and unconventional looks now in Indian cinema unless the script is so. 
What is your idea of styling yourself?
-Style is innate and a part of your personality. Style is not fashion. Fashion keeps changing you can maneuver fashion according to your style. My style is – keeping it simple subtle and  comfort first!
What do you like in your spare time?
– I am very particular about keeping things clean, systematic and organised and in my free time I would rather be cleaning and arranging something.
What is the best compliment given to you so far.
– I remember Sushmita Sen once told me that she wants her daughter Rene to grow up and become just like me. When I was a teenager I want to become Miss Universe just like Sushmita Sen so this compliment coming from her during Main Hoon Na continues to be most precious for me.
An actor's work whose you always look forward to?
– It was Irfan Khan. Now it is Nawazuddin Siddiqui and I also look forward towards seeing what Alia Bhatt has to offer next.
What is your professional wish list?
– I would certainly love to work with these two directors Anand L Rai, Ritesh Batra and Raj and DK.
Where do you see yourself in coming five years?
– I hope to be a good mother and a better actor at the same time!
What is your message for "BeAttractive" readers?
– Mind is All That matters and a positive mind changes your life if you want to
 BeAttractive Be Positive!
–By Deepika Mer