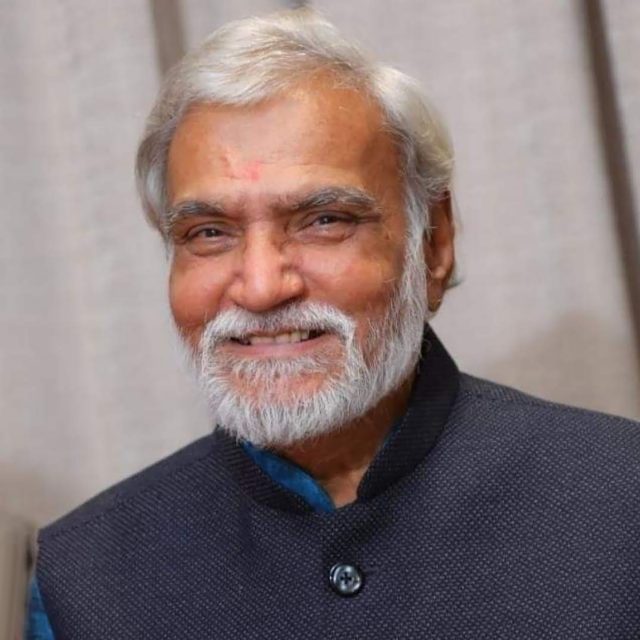 Painting Exhibition 
From 29thJuly to 6th August 2022 at Gallery Vibes, at the Mall of The Emirates, Level 2, A5 Orange Parking, Opposite the Theatre, Dubai, UAE. 

Artist Bhanu Dudhat, age 73 yrs. does not see himself as an artist, but as someone who strives to preserve India's rich culture and glorious history. His artworks are a testimony to this fact, and more, as they depict with stark clarity several events of mythological and religious significance. At the age of five, temple walls were his canvas, where he used to make portraits of national leaders as well as gods. His talent and creations grew in stellar proportions over the years. 
He was just a young man of 25 years when he arranged the first one man show of his paintings at Jehangir Art Gallery. Thirty-two Oil Paintings were displayed in this exhibition. He eventually built a name for himself over the next 20 years. In 1997 Bhanu's exhibition was organized in Aberg Brunt Museum of U.K, Bhanu was there in the UK, in London and visited Wembley, Barnet, Manchester etc. 
Now, in 2022. The artist Bhanu Dudhat is displaying 'Tribute to H.H. Sheikh Khalifa Bin Zayed Bin Sultan Al Nahyan,' a 16-foot long and 3-foot-wide painting on the Life of H.H. Sheikh Khalifa bin Zayed bin Sultan Al Nahyan.
Bhanu Dudhat had a desire to come to Dubai. He had heard that gold is found cheap there, but not for that, he wanted to see today's Dubai, so he took the visit on April 5th, 2022. After seeing Dubai, he found it to be a dream city. It felt like a dream was written in the scriptures, but that he saw this on earth. One day is not two, but the understanding and time would have been limited to seeing it! The mind and mind of the right creator will not get tired, but new creations will be taken into the mind according to many creative plans, and within a month, the birth of these creations started in his heart and mind. 
Bhanu kept on renting The Vibes Art Gallery in the Mall of Emirates on the 2nd floor in Dubai and with an emotional heart he was able to create beautiful creations from his passion. The idea of Dubai was going on night and day in Bhanu's heart and mind. It was a week and on May 13th, Bhanu's heart felt heavy when he heard the news that the President of the UAE had passed away.
Bhanu was upset and for a short time didn't understand anything. He had a desire to cancel the gallery. The same night, I studied H.H. Sheikh Khalifa Bin Zayed Bin Sultan Al Nahyan's life story online against the same President and the photograph series of his childhood till now. Seeing this, my heart-mind became open, and thought carefully on how he could create a painting based on the Sheikh's life in one week. 
So, Bhanu began his creation on the 21st of June and completed it on the 20th of July. 
We reverently pay our homage to his Emirati superior soul. This painting represents a wonderful era in the UAE.