"Acting deals with very delecate emotions . It is not putting up a mask . Each time an actor acts he does not hide , he exposes himself ."
An actor is a person who gives life to an  imaginary character . I have been in this profession since 2002 . Yes you read it right , I've been acting since I was a 4month old kid . When I was born my mother was told that I can easily get into this industry because I was cute , fair and a healthy kid . So my mother thought lets give it a try and I got selected for a photo shoot of an insurance company . That was the very first shoot of my life . To be honest I don't remember anything about that shoot which is obviously normal because a  months old kid would not know what is going around at that time . Then I did my first commercial AD FLIM for an product " HIMANI SMILE BABY SOAP" and that were the real journey started . That advertisement got telecasted and after that my mother started getting calls for various photo shoots and commercial ad's . Till that time I had a name for my self in the industry . But by God's grace things were gonna be better . It is said that in this acting profession you should have talent and of course luck . The luck factor plays an important role for an actor . I still remember there was an audition happening at Aram Nagar part 2 . There were around 80-90 kids who were there for that audition . I was with my mom and dad . We thought that lets just leave cause there are so many kids already waiting n It will take  a lot of time but still my mom and dad said lets just give the audition , we waited there for almost 5-6 hours I went in gave my audition and we returned back home . After a few days my mother got an call from that production house and I was called for another round of audition in which only 10 boys out of 100 were selected and then eventually I got selected for that advertisement and it was directed by Sujit Sarkar . That ad just brought a big jump in my career . After that it was like I used be there in every 5 advertisements out of 10 . The reason I told this story was no matter how much a place is crowded no matter how many people have came there for audition you just need to give your best and yes if you stay positive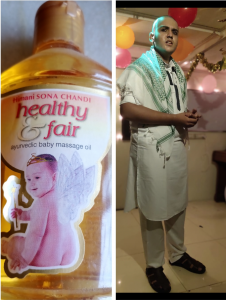 and think positively your luck will always favor you . I have had a journey of 16 years in the cine and television industry and 2 years with Ekjut group and my most Favourite Viva Voice Academy . In this journey of 18 years in total ive worked with great actors from the film industry such as Dharmendra ji , Sunny Deol , Bobby Deol , Ranjithji , Vinod Khanna ji , Amir Khan , Smriti irani , Anjan shivastav and many many more .
I Have learned many things from these actors . The first thing is to respect . You should respect your work , your co-stars , your unit , your fans . Second is keep trying keep experimenting with your work . The third is to perform no matter what as an actor you have to perform you cannot mix your personal life with professional . there are many ups and downs in an actors life but we need to focus
on our work that's it . If an actor is going through a low phase in is personal life and is not able to be happy but if he/she has a scene in the serial or move which is a happy situation then he has to portrait n put him in that place and be happy .
As an actor there are many things that you learn what I have got to learned is respecting your work . This industry is a place which can either make you a hero from zero or bring you down right from top . So we should always think about what we say and what we do . For me being and child artist I had a lot of fun on sets with directors actors and other members of the unit . Whenever a show used to wind up all of us right from the director to actors to camera team , production guys spot boys everyone would be in tears and its just because we always consider each other as a family member we work together day and night for our audience and once we are on the set then its just that we are living the life of that character and all you have to do give your best shot each between that 'Action and Cut' every time .
Last but not the least and the most important thing too . I have achieved few things in my life I have , I am a good actor and most
importantly a good human being , the credit of all these thing goes to my mom . If it wasn't my mother I don't think  I would have been able to make it till here she is the one who always motivated me , encouraged my and helped me with all my things so THANKYOU MOM . For everthing you have  done for me and I hope I will be able to repay you for all those things you have done for me .
I would like to end by saying a
' Acting is magical . Change your look and your attitude , and you can be anyone.'