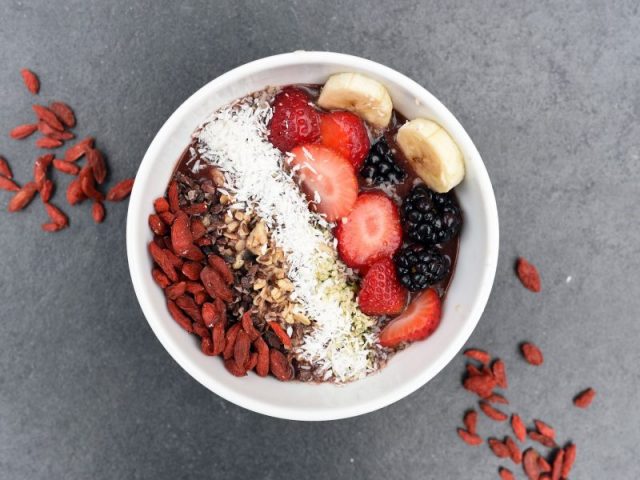 A simple way to ensure that you snack only on nutritious stuff is to keep it handy. When hunger strikes you can grab any of these snacks instead of junk foods/ products like biscuits, instant noodles, aerated drinks, restaurant foods etc.
Craving for junk or unhealthy food is more likely if it's easily available to you. Moreover, you will gradually learn that cravings for certain foods are often just out of habit. Sometimes cravings are also caused by unsuitable breakfast choices, particularly high carbohydrate breakfast foods or too little protein.
You can train yourself to opt for healthy & tasty foods instead, by simply keeping these foods handy. It will take a few weeks for a new habit to set in, but with practice you will certainly be able to make better choices.
Here are some of the foods you should keep handy for your scheduled snack time :
Sprouts (Mung, Channa, Matki etc.):
You can have it by itself or with curd. To make a chaat out of it ,add Green chutney, Tamarind chutney & finely chopped cucumber, tomato, cabbage & onions, roasted semi-crushed Peanuts. Enjoy!
Soy Milk : You can have it by itself or make a chilled Mocha drink/Cold coffee with raw cocao, coffee, a bit of Coconut Jaggery and ice-cubes. If you don't like soy milk, use coconut milk or almond milk in the same recipe.
Eggs : Egg protein is of the highest biological value & is low on calories too. Boil them or make an omelette or a frittata with veggies.
Yoghurt or Yoghurt dip with veggies. You can also make buttermilk out of it. & occasionally, home-made fresh-fruit yoghurt is a good option too.
A quick recipe for Yoghurt Dip :
1 cup hung curd (curd that is hung for 30-45 min in a cheesecloth )
2 cloves of garlic
1/4 to 1/2 cup of mint leaves
1 green chilly (if you like it spicy)
Salt & Pepper to taste
Blend these ingredients together. Viola ! Your yoghurt dip is ready. Enjoy these with Cucumber, Carrot & Tomatoes cut in spears or whole grain Khakhra or Lavash
Green tea / Iced green tea : Green tea is packed with antioxidants that help you get a glowing skin & a slim waistline. You could have plain or add ginger, lemon, mint or other herbs & spices to flavour it. Bonus for weight watchers : It is ultra-low on calories & in fact, its absorption uses up calories from the body.
Almonds & Walnuts : These nuts contain good fats that will help lower LDL levels (also known as 'bad' cholesterol) & just a few of them will help you get over a hunger pang. Make sure you do not overeat, as nuts are calorie dense foods. About 6-10 pieces of nuts a day are enough.
Roasted Makhanas : Makhanas are a perfect evening snack to beat that 4.30 pm hunger pang. Roast them and flavour with a bit of ghee, Sendha namak & black pepper. Or get creative and make different flavours like exotic herbs, peri peri or mint flavoured makhana. Avoid store bought flavoured ones though.
Fruits : The perfect food to have on the go. Needless to say, they are packed with vitamins, minerals, phytochemicals that make your skin glow, your immunity strong & your hair shine.
Tofu or Cow milk Paneer : Tofu gives us quality protein & is also very easy to prepare. A few pieces of Tofu tikka/ Paneer Tikka or Sauteed Paneer/ Tofu are some quick options. Simply marinate them with spices of your choice and curd & grill with very less oil.
While all these snack options are good for health and certainly will help you un-junk your diet, overeating them will be counterproductive. Overeating anything, even watermelon, will cause Weight gain. So watch your portion sizes.
It is also important to eat at fixed timings, so plan your snack timing and eat accordingly! Do not munch mindlessly, even if it's a healthy food. Eat mindfully, Live mindfully & Stay fit.
– Nutritionist and Lifestyle Consultant, Mukta Tolani.