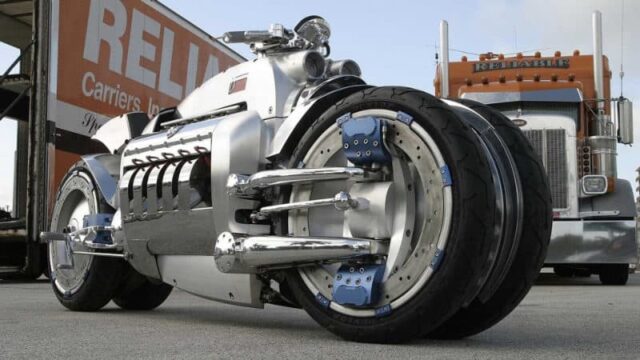 Boys, and many bold and wonderful women, are crazy about Motorcycles – Ducati to BMW, Kawasaki, Yamaha, Honda – they know about all of them. So if you're a lover of the vroom vroom, and want to know what are the top ten most expensive motorcycles in the world, you're in for a delightful treat.
10: Icon Sheene ($172,000)
One of the excellent road bikes was designed to tribute the late Barry Steven Frank Sheene MBE. When it comes to Icon Sheene's specifications the heavy two-wheeler was designed with Garrett turbocharged Suzuki GSX1400 air-cooled lump, Wiseco pistons, hand-built engine, 250bhp with 133lb/ft is claimed at the rear wheel as well it also has power 250bhp with 133lb/ft, lowest (0.4bar) boost mode.
9: MTT Turbine Streetfighter with Rolls Royce Turbine Engine ($175,000)
If you are looking for huge two wheeler bike which can run 249 miles per hour the MTT Turbine Streetfighter with Rolls Royce Turbine Engine is the one. However, the most stunning bike with praiseworthy specifications such as max torque of 425 ft-lbs @ 2000 rpm, front brakes-2x 320mm discs 4 piston calipers that can easily stop fast, fuel capacity of 34 liters, max power of 320 hp @ 52000 rpm and others.
8.Suzuki AEM Carbon Fiber Hayabusa ($160,000 to 200,000)
Suzuki AEM Carbon Fiber Hayabusa still kept ranking secure in top 10 most expensive bikes globally with its highest value of $160,000 to 200,000. Everyone dreams to take a ride of the Carbon Fiber Hayabusa. Its design contains a lightweight frame and reportedly can drive more than 186 miles per hour.
7.Ducati Testa Stretta NCR Macchia Nera Concept ($225,000)
The Prototype is the most luxurious bike by the Italian company of the renowned manufactures of motorcycles, Ducati. It contains specifications such as V2, four-stroke (Ducati Testastretta 998R engine), cooling system: Liquid, front brakes: double disc. bremo, Power: 185.00 HP (135.0 kW) and also avail in three colors like black, white and gold.
6.Ducati Desmosedici D16RR NCR M16 ($232,500)
Italian's one of the most appealing creation offers you all ideal ride at huge amount of $232,500. About 319 pounds heavy, this motorbike was designed with Ducati Testastretta 998R rods titanium engine which gives better ride to its users with almost over 200 horse power.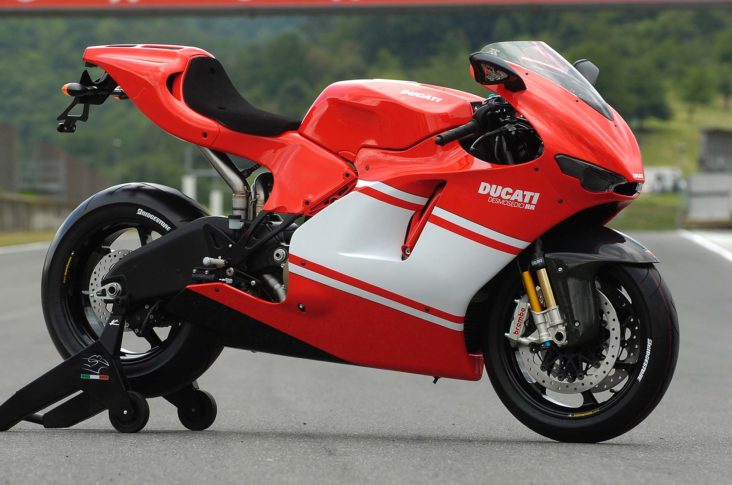 5.Ecosse Titanium Series FE Ti XX ($300,000)
Ecosse Moto Work's presents Titanium Series FE Ti XX was constructed with unique specifications such as stroke: 4.1875, rake: 25 to 29 degrees; rider preference, rear tire: 120/70ZR17-190/55ZR17, brakes: ISR custom radial brake system, mainframe: titanium and some others. It secures its fifth rank in world's most expensive bikes.
4.Yamaha Roadstar BMS Chopper ($500,000)
Japanese motorcycles manufacturer Yamaha's one of the most appealing construction Roadstar BMS Chopper that was set at huge worth of $500,000. Roadstar BMS Chopper comes with bore x stroke: 97 x 113 mm, engine:four-stroke, pushrod OHV, air-cooled, 48° V-twin, 4 valves per cylinder, Clutch: wet, multi-plate.
3.Dodge Tomahawk V10 Superbike ($555,000)
Dodge Tomahawk V10 Superbike lures every wealthy person because it has all what should be in most pricey bike in the world. Its construction comprises of 10-cylinder 90-degree V-type, liquid-cooled, 505 cubic inches (8277 cc), roller-type hydraulic lifters, Ffuel: unleaded gasoline, 93 octane (R+M/2), Bore x Stroke: 4.03 inches x 3.96 inches (102.4 x 100.6) and others. It can easily handle a maximum speed of 6000 rpm with 500 horsepower engine.
2.Harley Davidson Cosmic Starship ($1 million)
American motorcycle manufacture Harley Davidson modified the world's largest motorbike the way he wanted it to be. Cosmic Starship is considered as the today's generation bike. Davidson's master mind made the motorbike one of the most luxurious motorbikes in the world with highest amount of $1 million.
1.Ecosse ES1 Superbike ($3.6 million)
Extra-ordinary construction of the United Kingdom's F1 engineers Ecosse ES1 Superbike makes everyone want to be proud owners of the world's highest priced motorbike. It has V4, four-stroke engine, power of 200.00 HP (146.0 kW), bore x stroke: 108.0 x 108.0 mm, Torque: 189.84 Nm (19.4 kgf-m or 140.0 ft.lbs), starter: electric, wheelbase: 1,420 mm (55.9 inches) and other giant. Ecosse released its prototype giant tech in 2010, which graced most of richest.