Indian Folk Art is the heart of Indian society, it has its own rich culture heritage which showcases the diversity of Indian Culture. It is often used to decorate homes, temples, and public spaces, and they played an essential role in religious and cultural ceremonies. Old techniques of folk art has also influenced modern art and design.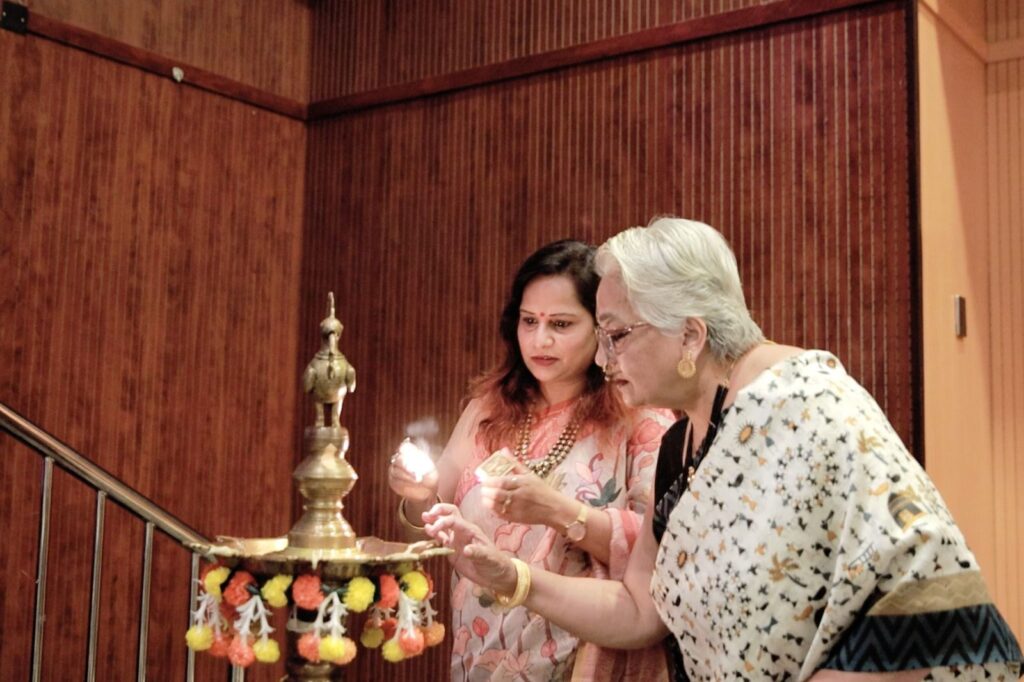 Dubai based Indian Artist Vidisha Pandey, from Prayagraj-Allahabad, Uttar Pradesh, India, is a true advocate of this belief. Through her passion for Indian folk arts, she has been able to promote these beautiful art forms across the world. She holds a diploma in Applied & Fine Art from Allahabad University. After moving to the UAE seven years ago, she has been conducting workshops in both India and UAE to create awareness about the different folk arts of India. She has also participated in various online events to showcase the magnificence of Indian folk-art forms.

Vidisha herself practiced madhubani art which also called Mithila Art from Bihar. She has a wealth of experience and knowledge of Indian folk art who is on a mission to preserve and promote Indian culture and all folk art forms. She believes that the art forms are not only reflection of cultural heritage of India but also has a potential to sustain their art forms for next generation to come. She brought more than 27 artist and art forms together and made an impact on Indian minds.

Vidishas Gallery latest initiative "Ekatra" which means collection presented Indian folk and tribal Art exhibited at Indian Consulate, Dubai, UAE, on 21 st May 2023 which was inaugurated by Guest of Honor Indian actress Kalpana Iyer with Chief Guest Anjini Prakash Laitu, Atul Panase, Shiba Khan, Farah Khan, Mr Ahmad Al Awadhi Rukni, and Mr Peter Gressmen.
Art forms like Aipan, Bani Thani , Blue Pottery, Calligraphy, Chittara, Dhokra, Gond, Kalamkari Kerala, Kalighat, Lippan , Phad, Pichwai, Rogan, Madana, Meenakari, Mithila, Mysore, Nirmal, Santhal, Saura, Sanjhi, Tanjore, Warli and many more were displayed by the artists. The engaging part of the event was Art walk where each art walk was done by the artist described the origin of each art forms. Artisan used different mediums like natural colours, mud, charcoal and leaves to enhance the folk and tribal art.

The interesting segment of the event was an Art Quiz. RJ Ronak triggered and tested each artist participated for the quiz whereas enlighten the audience. Artists who were part of this unique art quiz Minal Sri Gunjan Bhatt, Pari Sagar, Urvashi Bala, Kadambini Choubey, Lakshmi, Anita Jain, Shalu Isaac, Uma Nanthini Guruschev and Sushma Lohit.
Vidisha curated the whole show and managed to enchant the visitors and undoubtedly remain beacon of creativity and helps to preserve and promote the cultural heritage of India for generations to come.