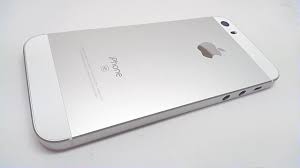 If we go by the current trends, there is an app for every possible need of ours. From shopping clothes to online food, from games to educational apps, it is all in there at one place. Here, I have come up with a list of few applications which have to be on your iPhones
CAUTION: This list avoids the mainstream applications such as Facebook, WhatsApp, Twitter, FaceTime and its alikes.
PhotoSynth
The application comes from Microsoft and surprisingly its free. The app helps you come up with great panoramic pictures and has a very user friendly interface.
DropBox
Chances are you might be having this one, but there are people who still choose other complicated ways of keeping their data safe and sound. This one is the most easiest and comfortable to access anywhere, anytime.
Kindle
Well, for all the book lovers might already migrated to this from iBooks. Here is a note for the others that you should too. The vast variety and huge collections of books that Kindle has to offer is like no other place. Happy reading!
Dictionary.com
A dictionary on your phone is one of the best things you could do to yourself. The app is such that it has an amazing interface that goes perfectly with iPhone and with over 2 million words at your finger tips, you feel like a boss.
eBay
Having used this once, you will never want to uninstall this app or switch to another shopping app unless you don't get what you want here. It is quick, has easy to use interface and now also comes with the built in bar code scanning option.
Waze
An app which will always help your drive easier and comfortable! It does not only direct your midway based on traffic but also alerts you about constructions, accidents and police ahead.
Inbox
It basically simplifies your mailing system and helps you identify mails easier. You will be reminded about flights, reservations, orders and delivers without you having to view those messages.
Spotify
Music makes life better and easier. You always have the free version and premium plans to choose from as you listen to whatever music you speak of. You can ehar music offline and as well tune in to the radio.
SwiftKey
This is one of the most amazing application. It is useful and fun at the same time. Just slide through the letters and your will get there! Gradually the keyboard gets a hang of your tapping and gets faster with time.
EverNote
A virtual notebook wherever you go! You can do everything here you do on your notebooks physically, or you could do much more here. You can just search for whatever you are looking for after any point of time from its creation!
And that was all about the best iPhones apps. Download them right away and I am sure you won't regret it ever! Happy downloading! You can thank me later. *winks*