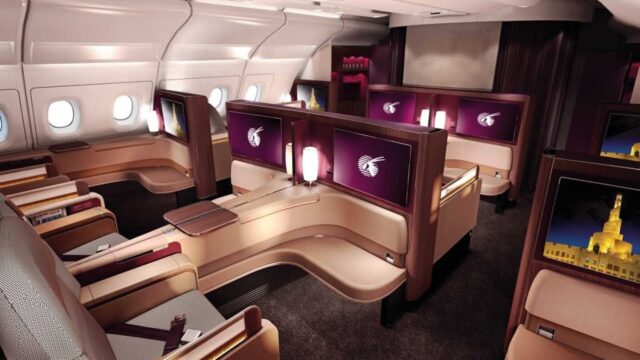 National Aviation Day is observed in the United States on August 19 each year to celebrate the history and development of the aviation. It coincides with the birthday of Orville Wright who, together with his brother Wilbur, made significant contributions to powered flight.
To commemorate National Aviation Day, here's a countdown of five of the most luxurious first class airlines in the world.
Air India´s 787 Boeing Dreamliner
Innovation to redefine the total passenger experience with Wider seats and aisles, Bigger windows that are 65% larger than other aircraft in the same category, Quieter, have Innovative lighting, Bigger bins and Improved cabin environment (lower altitude, cleaner air and higher humidity).
Lufthansa Airlines' Airbus A380
German's Lufthansa airline is the largest in Europe. Its First Class Suite on A380 offers ergonomic seats that can be converted to 2 m long beds. There are automated air humidifiers, which regulate cabin humidity for passenger comfort.
Qatar Airways' Airbus A380
Qatar Airways A380 flights have just commenced between Malaga and Doha. On board, first-class passengers will enjoy meals by Nobu, sleepwear by Missoni and a host of other privileges. Featuring a tri-class configuration of seating, over two decks; this passenger will provide customers with unparalleled levels of comfort reflecting a truly world-class experience.
]
4. Emirates Airline's Airbus A380
Dubai-based Emirates goes all out when it comes to luxury, so it's unsurprising that its first-class experience comes loaded with extras. Passengers are chauffeured to the airport and after making their way from the lounge can rest in private suites equipped with a sliding door, personal mini-bar, vanity table, wardrobe and mirror. On A380 flights, passengers can also enjoy onboard showers in a spa area.
5. Cathay Pacific Airways' Airbus A380
Hong Kong airline's Cathay Pacific's first-class cabin was designed in collaboration with Foster + Partners and features a leather interior, top-of-the-range entertainment system and various designer extras.