Monsoons are here!It's time for people to rejoice and say goodbye to the scorching heat. Most people dread stepping out during monsoons because of the dirt and slime everywhere. But monsoons in Mumbai can be made enjoyable by going to these few places. So, don't sit back at home! Enjoy the rains to the fullest.
Marine Drive- When you are in Mumbai you cannot miss going to Marine Drive especially during the monsoons. Also known as the queen's necklace, this place looks even more beautiful in the rains with the entire stretch lit up. The spectacular skyline and the sound of hard-hitting waves is something that you would not like to miss.  A perfect place to enjoy the rains with friends while sipping hot cutting chai. What else can you ask for?
Carter Road, Bandra- At Carter Road, you will usually find people jogging along the promenade which is a long stretch overlooking the Arabian Sea. But a walk along the sea with the gushing waves would be an absolute delight and an amazing experience. You can also find cafes and eateries right opposite the Carter Road. One of the best places to hangout and chill in any season.
Worli Sea Face- Considered to be one of the most picturesque places of Mumbai with the backdrop of Haji Ali Dargah and the Worli Sea link, the Worli Sea face is an ideal place to visit during the monsoons especially the drive along the Worli Sea Link. You will also find chaiwallas on the cycle selling hot tea and coffee. At times, you may also spot a band of youngsters crooning to a medley of songs with their guitars. You definitely cannot miss this place in the monsoons.
Powai Lake- Known for its lush greenery and flora and fauna, it is an excellent place to visit in Mumbai during the monsoons for a quite stroll in the rains along the promenade. Moreover, you can also take a boat ride in the lake with an amazing view of the hills that surround it. Enjoying the calmness and the serenity of this place during monsoons, is an experience in itself.
Juhu Beach-This is the most well-known place of Mumbai. Monsoons are synonymous with beaches. So, you have to go to Juhu 00Beach if you are in Mumbai to enjoy the breezy weather. The most exciting part about Juhu Beach is the mouth-watering food. You can find all kinds of fast food items right from 'chaat', 'pav bhaji' and vada pav. You cannot miss the corn on the cob famously called the 'bhutta' when you are here. Juhu Beach is the perfect monsoon getaway place.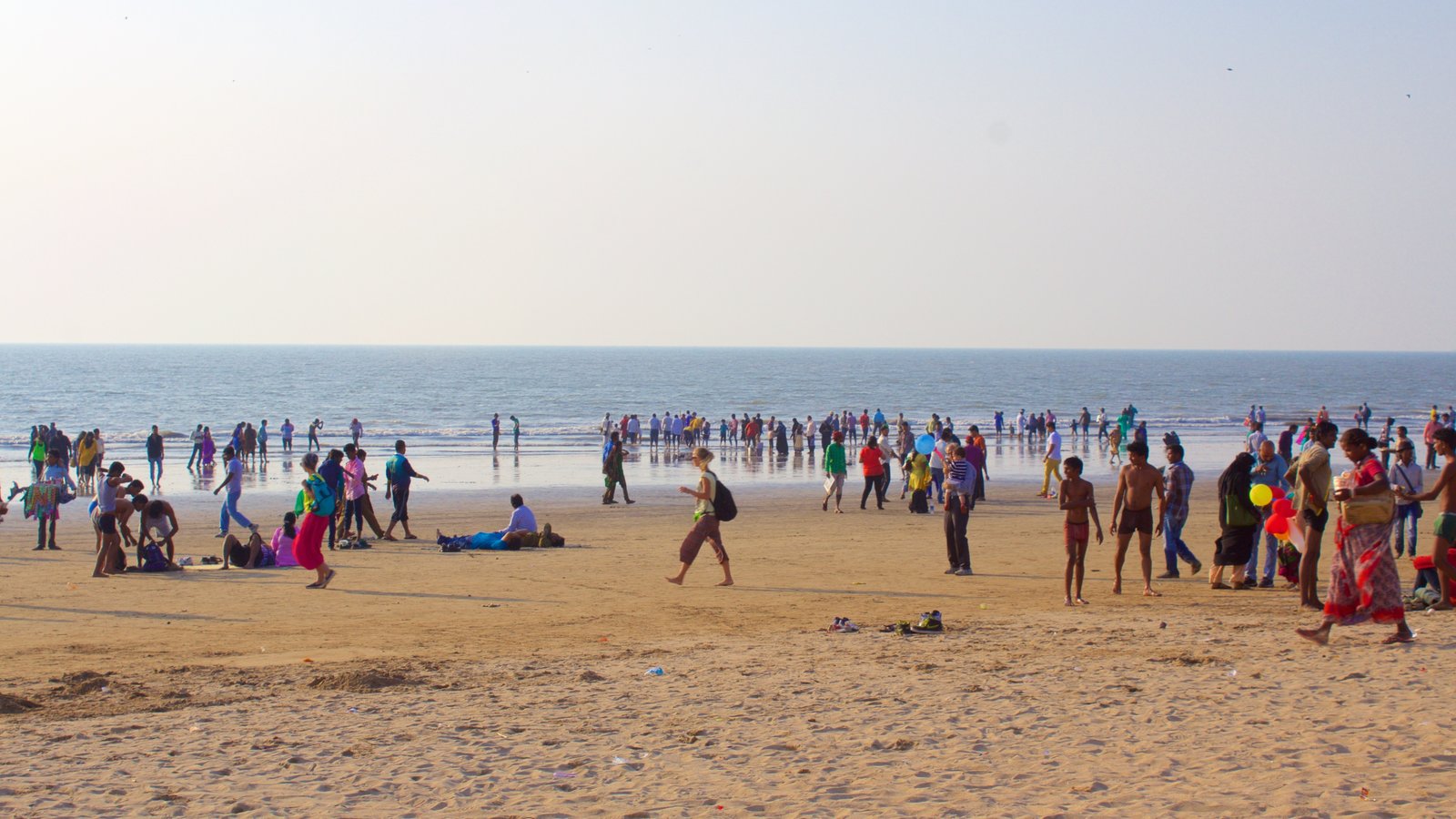 Monsoons in Mumbai can be a wonderful experience with these places. So just go out and enjoy the rains of Mumbai. Leave your raincoats and umbrellas at home to enjoy the monsoons to the maximum!
Courtesy: Google Images.