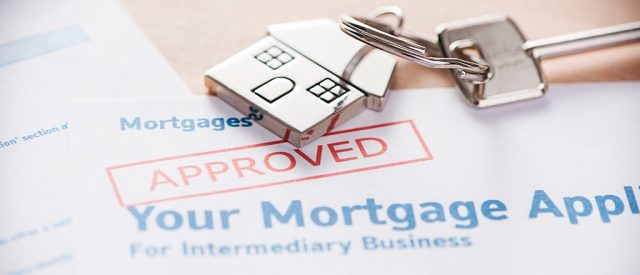 There has been an increase in the number of new entrants in the housing finance market, including HFCs promoted by existing NBFCs, new companies started by entrepreneurs and supported by private equity players. This has led to increased competition in the industry especially in the prime home loan and loan against property segment.
High competitive intensity, sizeable sourcing through direct sales agents, nil prepayment penalties are encouraging balance transfers at lower rates. High business origination costs, coupled with balance transfers have led to lower profitability especially in the salaried home loan and LAP segments.
Rising competitive intensity has also led to a relaxation in lending norms (for example, relaxation of Loan To Value Ratio(LTVs)/Fixed Obligation to Income Ratio(FOIRs) or higher top-up loans and an introduction of new products).
Further, some large lenders are offering schemes that allow customers to pay only the interest component in the initial few years, or stepped up equated monthly installments, with an assumption that a borrower's income levels will increase over time. While such schemes enable the borrower to take a higher loan amount, the risk in such loans is higher than conventional underwriting; this increases the overall vulnerability for the lenders.
Source:icra&RBI.
Few Benefits of Taking Home Loan while purchasing property:
Banks / NBFC / HFC does the due diligence of the property you purchase and mortgage with them.
You get 80 to 90% funding of the property value subject to LTV ( Loan to Value ).
You get Tax Benefits under the Income Tax Act, 1961
You can avail interest subsidy up to 4% in PradhanmantryAvasYojana if qualifies.
The amount of interest you pay on a 20 year or more tenure housing loan is more than the loan amount itself. So, choose your home loan carefully after checking lowest home loan interest rates
FAQs:
How will HFC decide the loan amount I am eligible for?
They will determine your loan eligibility largely by your income and repayment capacity. Other important factors include your age, qualification, the number of dependants, your spouse's income (if any), assets & liabilities, savings history and the stability & continuity of occupation.
What does 'market value' of the property mean?
Market value refers to the estimated amount that is expected to be fetched on the property as per the prevailing market conditions.
Do I get tax benefits on the loan?
Yes. You are eligible for tax benefits on the principal and interest components of your Home Loan under the Income Tax Act, 1961. As the benefits could vary each year, please do check with our Loan Counselor about the tax benefits which you could avail on your loan.
What is an under construction property?
An under construction property refers to a home which is in the process of being constructed and where possession would be handed over to the buyer at a subsequent date.
When can I take disbursement of the loan?
You can take disbursement of the loan once the property has been technically appraised, all legal documentation has been completed and you have invested your Own Contribution in full. You can submit the request for the disbursement of your loan to concern HFC.
Can I repay my loan ahead of schedule?
Yes, you can repay the loan ahead of schedule by making lump sum payments towards part or full prepayment, subject to the applicable prepayment charges. We also offer a free-of-charge facility to accelerate your loan repayment called 'Accelerated Repayment Scheme'. This option provides you the flexibility to increase the EMIs every year in proportion to the increase in your income which will result in you repaying the loan much faster.