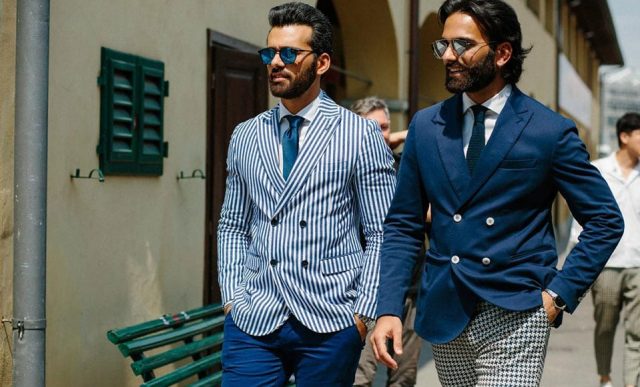 Height does not equate heart. The true measure of a man is not his stature but his will power. These are some beautiful and inspiring words. People who are shot generally feel or should I say are made to feel a little insecure and low by the society. But that is so not the case. As they say good things come in small packages. A person's height does not make him more or less appealing to others. It is actually the way he carries himself, his attitude and personality, these are the things that charm people around him. There have been short guys who have left huge impressions with their ideas, style and work. For example take Tom Cruise or Aamir Khan. Both are short men, but that has not affected their fan following. They are still heartthrobs. Some times it so happens that you may be average or even tall but may be feeling insecure by other taller people around you. In such cases it is important to first and foremost be comfortable in your own skin.
You need to be able to look in the mirror and not see your perceptions but your reality. You should know both your strengths and weaknesses. This is what will attract people towards you. Your comfort in and acceptance of your true self will make you enigmatic and charismatic.
Apart from these there are some things you can do, that will give you an edge. This is where style and fashion helps you out. A few simple rules and tricks and you can change the way people perceive you.
HERE ARE 7 THINGS SHORT MEN NEED TO AVOID BY ALL MEANS!
1. OPT FOR VERTICAL STRIPES:
Stripes create a visual effect. The eye naturally travels in their direction. Thus horizontal stripes makes you look broader and vertical stripes makes the eyes travel up rather than across. They thus create an illusion of a few extra inches. So you should incorporate more vertical striped items like shirts and t-shirts in your wardrobe and also pick textured fabrics like corduroy.
2. AVOID BAGGY CLOTHES:
Baggy clothes actually do not look good on anybody. It makes you look sloppy, like you have stolen them from someone else. For men who are vertically challenged, baggy clothes just draw attention to your slight frame. Shorter men need to dress smartly. Make sure all your clothes fit you well. Pay very close attention to the cuts and designs of the clothes you pick.
3. GET YOUR CLOTHES CUSTOM MADE:
A tailor has his own bag of tricks to make a client look taller or slimmer or muscular than he is. A nip here, a tuck there, a little hemming, slight shift in the position of the buttons and you will look and feel like a whole new person. If possible get a nice tailor on your side. He will, with just a few snips of his scissors make your clothes come alive. But this is only for people with a budget. For those who want a pocket friendly option can just go for some select custom made pieces like suits, jacket or sport coat, to ensure the perfect fit.
4. AVOID PANTS, DENIMS AND TROUSERS WITH CUFFS AND PLEATS:
Your goal should be to create long and lean lines. Cuffs make your legs look shorter.
5. GET YOUR ACCESSORIES RIGHT:
Short and narrow is the key to accessorizing for men of non average height. Your tie should be in proportion to your body. Generally the ties available in the market today do not cater to men who are short. The neck ties are too long; normally they go past the waistband and thus attract attention to your short frame. They are also very wide which makes you look a little stout. I would suggest you look for ties that are specifically designed for shorter men. Instead of the normal length of 58-60 inches, you should go for ties that are about 54-56 inches. Make sure the width of the neck tie is no more than 2.5-3 inches. The same rule should apply to your Belt too. Pick a belt that is not too long or wide. Go for a slimmer design. Your Watch strap should also be narrow.
6. AVOID STRONG PATTERNS AND PRINTS:
Anything loud or too vibrant will not work for you. These overwhelming patterns will disrupt the visual illusion or effect that you are striving to create. Go for subtle prints and patterns like checks and stripes. For the lengthening effect to work you need to stick to a color palette, so coordinate your ensemble well and if you want to add an edge then a single piece in a bold and vibrant color will do the trick.
7. HEELS:
Platform soles or risers add a few inches to your frame but make you look really desperate. Embrace your height and wear normal shoes. They will make you look confident and classy.